Horizon superintendent analyzes future of education for 2020
Posted on January 23, 2020 by Vauxhall Advance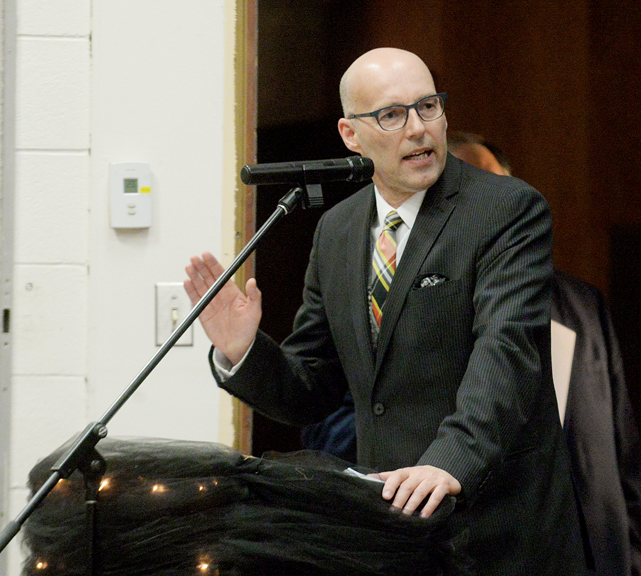 WILCO TYMENSEN
By Cole Parkinson
Vauxhall Advance
cparkinson@tabertimes.com
With 2019 down, Horizon School Division is hopeful and confident 2020 will continue to bring success for their students and staff.
While each new school year brings challenges and success stories, 2019 brought quite a few questions for the division.
The 2019 provincial election contributed to plenty of Horizon's questions and with it eventually ending with a new government, even more inquiries were brought forward.
"As I reflect back upon 2019, I would say that it was a year of uncertainty," said Wilco Tymensen, superintendent of schools. "Alberta was still getting used to a new government, after some 44 years of PC leadership. The April 2019 provincial election saw a change in government once again that resulted in a six-month delay in our budget. With a new UCP government, whose mandate appeared to be undoing many of the NDP initiatives as part of their fiscal restraint and government overhaul, school divisions headed into the 2019/2020 year with a lack of clarity regarding funding and government mandates."
While many questions were thrown around by the division, that didn't lead to any dip in student success.
Heading into 2020, Horizon was happy with several school projects and work completed throughout the prior year.
"There are a lot of things to be proud of in Horizon. Parents and students are exceptionally pleased with the services we provide, as evidenced by provincial surveys. Ninety-four point one per cent believe students are safe and cared for (5.1 per cent above provincial average), 93.6 per cent believe we provide high-quality education (3.4 per cent above provincial average), 86.2 per cent of students complete high school within four years (3.5 per cent above provincial average), 85.3 per cent believe schools are improving (five per cent above provincial average)," continued Tymensen. "Additionally, our students outperformed the province in six out of 10 diploma examinations as well as the three-year average for achieving the acceptable standard in provincial achievement exams. What I am most proud of is all the work our teachers and support staff do each and every day that bring about such results. We have an amazing staff who go above and beyond and continually strive to ensure that all of our students' needs are met."
Building upon the prior year of success is another big goal for Horizon as 2020 begins to charge full steam ahead.
"Obviously, we want to continue to see student success. We are excited to move forward with implementing the new curriculum and are eagerly awaiting an announcement about implementation timelines as they relate to September 2020. Everyone knows that Alberta is experiencing fiscal uncertainty. My hope is that we can continue to focus on students and work collaboratively to minimize any impact that may come about from a new funding model and the upcoming budget," added Tymensen. "The division's biggest goal is to ensure that all our students experience success not just in school but in life. We all know people who did well in school, but who have struggled after graduation, or vice versa. Our goal is that our students can be successful in school and life. My personal goal is that our staff not forget that we have two priorities."
Much like municipalities in the region, the school board is also heavily affected by the UCP budget.
Even though a deficit of $967,458 is coming in 2020 for the division, plans for the year have largely gone untouched for Horizon.
"The UCP budget has not really impacted the division's plans. Our core goal and two key action items remain unchanged, creating contributing global citizens through strong instruction and intervention. The board chose to protect schools from the fall 2019 budget cuts. Schools are continuing to implement a variety of strategies to meet the division's goal and key actions. Schools will, however, see less division office supports given staffing reductions at the senior administration level," explained Tymensen.
While this year begins a new decade, Horizon is still focused on developing and preparing students for the ever-changing world much like past years.
"The cult classic movie 'Blade Runner' was set in our past, November 2019. While flying cars are not mainstream, the world continues to change, and it will be our youth who will become our future leaders," said Tymensen. "We need to give them the knowledge, skills, and attitudes to be able to solve tomorrow's complex problems."