Federal COVID-19 aid tops $100 billion
Posted on April 2, 2020 by Vauxhall Advance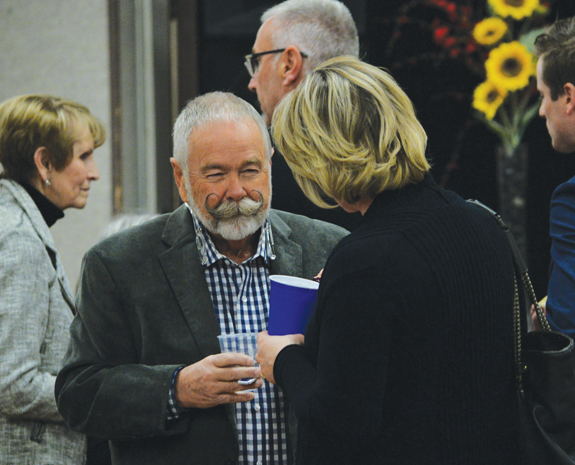 ADVANCE FILE PHOTO
By Trevor Busch
Vauxhall Advance
tbusch@tabertimes.com
The federal government's $107 billion emergency aid package in response to the COVID-19 crisis has now passed, and thousands of businesses and millions of Canadians affected are now searching out how it might help them make ends meet in the short term.
The legislation boosts access to Employment Insurance (EI) and other programs to quickly free up funds for workers and employers in need.
"There were two individual programs, one EI, and one in support of others not on EI, and they put them together under one," said Bow River MP Martin Shields. "Now those are new, details are being worked out, but that was part of it in the sense of combining two into one. We know that they've had almost a million applications already (March 27) and they're expecting millions more. They've also promised because of this legislation that they need to have significantly increased staff. They've said in this information with this budget that they would have funding out early — in the second week, or within the second week of April. This is going to be a significant challenge. It's one thing to pass legislation, it's another thing to actually get things to work."
An earlier iteration of the legislation had promised only a 10 per cent subsidy for staff working in small and medium-sized businesses, something Shields and the Conservatives had serious concerns about, but announcements from the federal government earlier this week has now boosted that subsidy to 75 per cent to help keep workers on the payroll throughout the pandemic crisis.
After some late-night wrangling in the House of Commons on March 24 when the Opposition called into question some of the financial provisions of the legislation, the federal aid package eventually passed early Wednesday morning after concessions were made by the Liberals.
"The problem with the legislation that they first proposed, it said spending and borrowing for anything," said Shields, who was not part of the small Opposition contingent that passed the legislation in Ottawa.
"So we asked — in progress during negotiations — what do you think you need money for? One of the things they said was what if there's places — like in Ontario, where there's independent hospitals — what if that hospital gets overwhelmed and financially can't handle it? This provides for that. Okay, so why didn't you say that then? And what about provinces and their health systems if they're just being overwhelmed and they need more outside sources? Great, why didn't you say that? So that's what they've changed and amended in the legislation…it was open-ended with no sunset clause, and so the legislation now says that they have spending warrants available for them to use up until the end of June, and September 30 for the other kind. So that wasn't in there before, it was the end of 2021, so it was open-ended and far too long, so now's there restrictions."
Checks and balances are also now in place to help prevent any unnecessary or superfluous spending on the part of the Trudeau Liberals throughout the crisis.
"Also, the legislation now provides for the Health Committee, and the Finance Committee, to be sitting so that anything they do is reviewed by those two committees. As it should be: it shouldn't just be unlimited spend on anything we want without any accountability. So those things are in place, as we believe they should be. They should be able to be reviewed, any decisions the government is spending taxpayer's money on."
Giving the federal government a blank cheque on spending until the end of 2021 was more than the Opposition could stomach, contends Shields. "It was open ended on what they could spend money on, and open ended on timelines. There was no review until the end of 2021. Which even the auditor general said that's too broad of powers. And we didn't have a problem, what they were suggesting might be reasonable to spend this money on, but then put it in the legislation what you had identified because we want to make sure the health systems work across the country, and the resources get to the people they need to."
Shields compared the present economic situation taking shape in Alberta to the Great Depression, and warned constituents to brace for what might be one of the toughest fiscal challenges in the nation's history.
"This is going to be the most brutal economic experience outside of the Depression that we will probably face. The challenge for people to survive economically is going to be tough. The small businesses, the number we're going to lose that will never re-open their doors in our communities is going to happen. This is going to hurt communities, but communities will come through it. It's the rallying afterwards to figure out what the new picture looks like, and how we function, we will do it. We're resilient, hardworking, Albertans are phenomenal, rural communities are fantastic, but this is going to be very, very hard."
Ottawa has now budgeted for $52 billion in direct support payments and $55 billion in tax deferrals.