RCMP still looking for Vauxhall robbery suspect
Posted on May 7, 2020 by Vauxhall Advance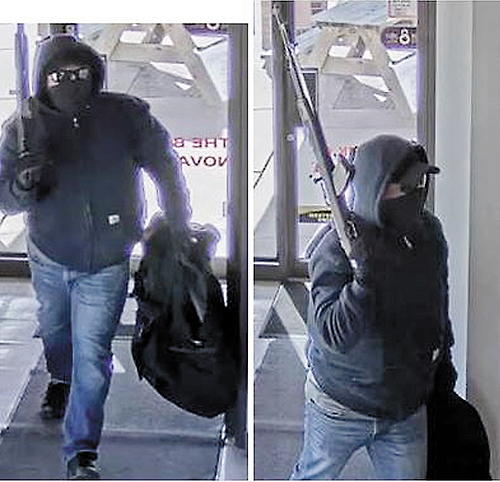 By Cole Parkinson
Vauxhall Advance
cparkinson@tabertimes.com
With a robbery in Vauxhall in early April, Taber/Vauxhall RCMP are still looking for answers as to who the perpetrator is.
During Vauxhall town council's regular meeting held on April 20, the monthly delegation from the Taber/Vauxhall RCMP detachment answered a few questions as to where they were in the investigation.
"We'd all be interested in knowing about the recent incident at one of our local businesses. If there are any updates," asked Mayor Margaret Plumtree.
While council hoped for some more definitive updates, the RCMP explained it was still early on and nothing concrete had come forward as of yet.
"Unfortunately, there's really no updates I can give at this time other than the investigation is very active. At this point, we are working with different groups and sections within the RCMP to solve this one," stated Sgt. Gord Yetman. "Unfortunately, with this one, until everything has gone through the wash I guess, there's not a whole lot I can share at this point. But it is very much under active investigation."
The suspect in question was in a disguise and entered a local bank carrying what is believed to be a rifle and demanded money from an employee of the bank.
The suspect stole an undisclosed amount of mixed currency and fled in a vehicle parked nearby in an unknown direction. Bank surveillance captured images of the suspect who is believed to be approximately 5'6″ in height.
At the time of this incident, there were no customers in the bank and a small number of employees with no injures as a result of this incident. The public's assistance is being sought by RCMP in identifying this individual. Please do not approach, as this subject is considered armed and dangerous.
If you have information regarding this incident or the identity of the suspect, please contact Taber/Vauxhall RCMP at 403-223-4446 or your local police. If you wish to remain anonymous, you can contact Crime Stoppers at 1-800-222-8477 (TIPS), online at http://www.P3Tips.com or by using the "P3 Tips" app available through the Apple App or Google Play Store.