Vauxhall centennial clock in the final funding stretch
Posted on May 28, 2020 by Vauxhall Advance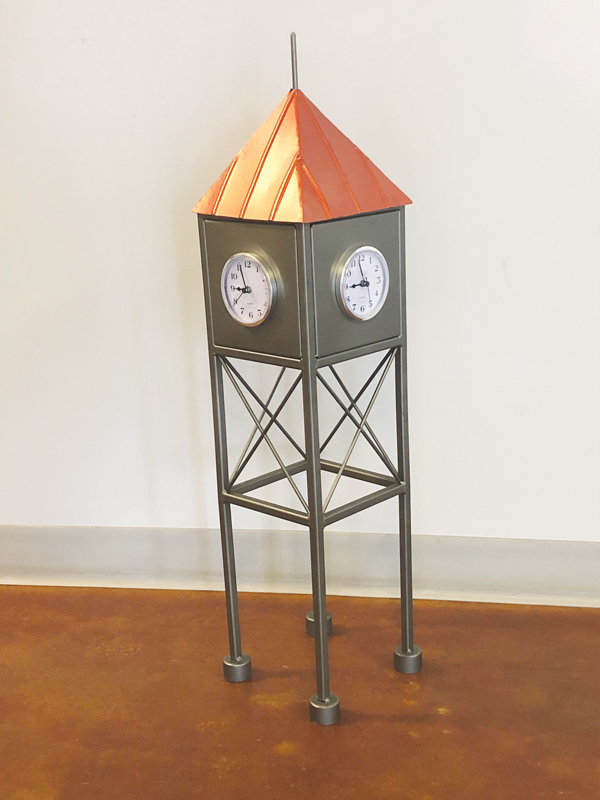 Vauxhall centennial clock in the final funding stretch
By Cole Parkinson
Vauxhall Advance
cparkinson@tabertimes.com
Even though Vauxhall's centennial celebration has been pushed to 2021, the centennial clock is still going forward.
While it was originally stated the centennial committee was looking at going with Americlock, the plan has changed and they are partnering with a different company out of Ohio.
"Verdin Company in Cincinnati, Ohio because they have a location in Ontario and gave us a Vauxhall delivered price. Verdin also had the most information to conclude the purchase. They are the company that had the highest price, but we felt it is the best clock. They've done this since 1842," explained Joerg Klempnauer, president of the Vauxhall and District Chamber of Commerce in an email sent to the Advance.
Quotes from three different manufacturers were originally given to the group and presented to council from Electric Time ($51,176), Verdin ($58,317) and Americlock ($49,132).
From the last update to Vauxhall town council, the group had amassed around $35,000 and now, Klempnauer says they are even closer to the end goal. 
"We are about $10.000 short on funding, but we know we will get it all together."
The clock is scheduled to be completed this summer.