'A little more hope and a little more rock and roll' — The Pretty Reckless contemplate 'Death By Rock and Roll' with new album
Posted on February 26, 2021 by Vauxhall Advance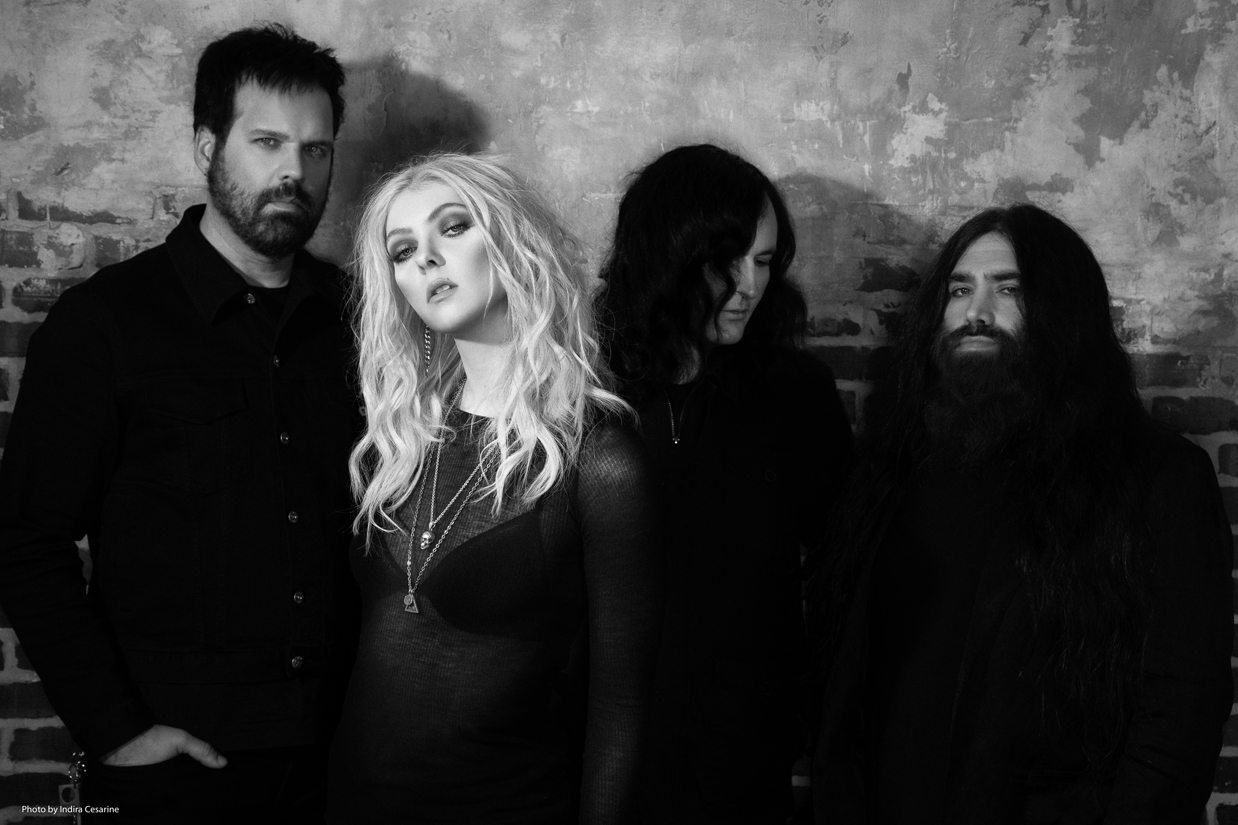 By Stan Ashbee
Vauxhall Advance
editor@tabertimes.com
"But on my tombstone when I go, just put death by rock and roll," — The Pretty Reckless
Even though the latest release from The Pretty Reckless is entitled "Death By Rock and Roll," lead singer/songwriter Taylor Momsen says, at the end of the day, it's a very hopeful album. "I think that's something everyone could use a little bit more of right now, especially in these crazy times. A little more hope and a little more rock and roll." The new album dropped Feb. 12.
In 2021, which continues to be a time of uncertainty, it's common to ponder life and one's own mortality. It wouldn't be a bad way to go. Blaring guitars, pumping bass, pounding drums, stereo cranked to 11, ears bleeding, ever so slightly. "Death By Rock and Roll" is an anthemic testament for a rebel army of devoted rock and rollers trapped in the trenches, due to an unrelenting pandemic. Long live rock and roll — it will never, ever die.
It's surreal, now that the new album is out, Momsen says. "We spent so long sitting on it for the past — a little bit over a year now — due to COVID and everything. It's a little mind-blowing it's finally out and everyone can listen to it. I'm just extraordinarily excited and so far, what we've seen, the reception has just been overwhelmingly positive. It's amazing."
"We still don't know when touring is going to come back right now. A year ago we really didn't know. Everything was still up in the air and releasing a full-record and not being able to back it up with a tour just felt very weird, very bizarre and sort of the circle isn't complete. So, we kept pushing it and we kept pushing it and released a few singles. I finally got to the point where I was like, 'we've got to close our eyes and pick a date here guys.' And see where the world takes it."
Now that the band's highly-anticipated fourth album is available worldwide, the plan is to release more videos and singles, while the band waits with bated breath to eventually hit the road — but the New York-based quartet has a few additional tricks up their sleeves, which just might include live streaming. The Pretty Reckless has released stunning music videos for the stand-out tracks "And So It Went," which features Rage Against the Machine/Audioslave guitarist Tom Morello, and the hauntingly glamourous visual for "25" — which "personifies angst and unrest."
"I think the next step is for us to all get back in the room together and start rehearsing. It's been way too long since we've all seen each other and played. As much as I love playing acoustic guitar at home, I've been doing stripped-back versions of our songs and covers and things during lockdown, I really miss electricity at this point," Momsen joked. "The next step is to the get the four of us back in a room together and crank amps and we'll take it from there."
Momsen is immensely proud of the new record and the band went through a lot of hell, loss and tragedy over the past few years. "This album is really a culmination of all of that. It's very different than a lot of our previous work, in the sense, I feel like we didn't really have to try to write this album. It kind of just poured out of me whether I wanted it to or not — which is a rare thing in music, when you're struck with inspiration and it's kind of thrust upon you. That can be a blessing and a curse."
"Death By Rock and Roll," in Momsen's humble opinion, is the best album the band has ever made. "I hope people give it a chance and listen to it in-full and allow the record to really take you on a journey. I think it really does that, if you listen to it in the order of the track listing. It really is this kind of complete story, where it starts very heavy, dark and almost kind of bleak and about halfway through the album there's this kind of musical shift that shows there is hope and there is light at the end of the tunnel."
As for the recording of the new album, Momsen says it was recorded before the pandemic hit. "We were lucky there. And we actually got the cover shoot and the album photo shoot done literally a week before lockdown started. It was just in the nick of time."
"The pandemic didn't actually affect the making of this album, at all. It affected the release," Momsen added.
The title track "Death By Rock and Roll" hit number one on the rock charts and stayed there for multiple weeks. It marked the fifth number one single of the band's career. The Pretty Reckless are also the first female-fronted band to have back-to-back number one singles at the active rock format. The band is also the first female-fronted act to have five number one singles on the Billboard chart. The Pretty Reckless can be heard on local southern Alberta rock radio stations with heavy airplay of the band's numerous hits. The Platinum-certified "Heaven Knows," was the biggest rock song of 2014. The band has also toured with Guns N' Roses, Soundgarden and many other heavy-hitters, including Alberta's Nickelback.
Momsen admitted to not really listening to a ton of new music, because the vocalist tends to treat music like food. "I only want to feed my mind the best of the best. I tend to stick to the classics from the Beatles to The Who to Pink Floyd to Soundgarden and Bob Dylan. All the bands I grew up loving."
"I think it's a really good time for rock and roll right now. Especially, because of lockdown. Even though there's not live shows at the moment, now is a really good period of people having nothing to do, but sit in their house and crank an album and actually really get inside of it."
Momsen believes any way people want to listen to music is fine, as long as they're listening. "I come from a — you can call it 'old school' — I consider a 'classic' place of really loving the album. Cherry-picking the single or cherry-picking a song of a record and judging the whole thing based on that always feels a little bit weird to me, because you're not getting the full picture. I come from a place where the album is the complete story and it really captures a moment in time and a moment in an artist's life."
Experiencing an album in its entirety is a journey. It's similar to watching a movie. When someone only listens to a song, it's like watching a movie trailer and thinking you've seen the whole movie, Momsen pointed out. "You actually have to invest the time and listen to all of it to really get the full scope."
"I also really appreciate vinyl. That's where I grew up listening to music. When I really want to get inside a record I still pull out the vinyl, pull out the player and put needle to record. It just sounds the best and it's an experience," says Momsen. And for traditionalists, the new album is also available on vinyl. "There's some surprises in there. You might want to check it out," Momsen teased.
It is hoped, bands will once again hit the road with a live show and touring will commence as soon as possible. With that said, Momsen says every time The Pretty Reckless comes to Canada, the band has some of their best shows. "The fans are just wild, in the best way possible."
"I love Canada, I really do," Momsen added, Canadian fans are so "enthusiastic and fun."
"I love your culture and everything about it."
"And it's been way too long. Hopefully, touring comes back sooner than later and we will be able to be there and share this in-person with live shows."