Changes coming to Taber/Vauxhall RCMP
Posted on April 8, 2021 by Vauxhall Advance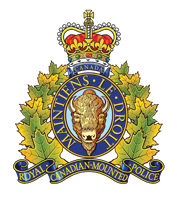 By Cole Parkinson
Vauxhall Advance
cparkinson@tabertimes.com
While it was originally announced as a temporary deployment, RCMP Sgt. Gord Yetman has been promoted within the Brooks detachment.
During the Municipal District of Taber's regular meeting March 23, councillors were updated on several workings within the local detachment over the last month.
"The bad news of the day is Sgt. Yetman is not coming back, he got promoted to Brooks. So he's now staff sergeant, or soon to be. So as far as the sergeant here, they're going to look laterally to see if there's any lateral interest and if there's not, it will go by promotion. You're stuck with me until then, which could be a few months," said Cpl. Brian Weisbrod with a chuckle. "I think Sgt. Yetman rebuilt the relationship between the M.D. and the RCMP. It's sad to see him go. There are some big boots to fill."
"We're not stuck, you're doing an excellent job here. We have complete confidence in your abilities," replied Reeve Merrill Harris.
On top of the moving parts within the detachment, the members were busy throughout February. The RCMP received 115 total calls, including two break and enters — which have been investigated.
"We charged two people for the one break and enter. It was to a residence and the other one was at an oilfield site for theft of copper. That one is still under investigation, but the criminal analyst has some people in mind," continued Weisbrod.
He also touched on an upcoming discussion with Alberta Commanding Officer Curtis Zablocki.
"In regard to the Rural Municipalities of Alberta meetings, the commanding officer has meetings with all of the municipalities, as well. I brought this up last year, I believe, so it is happening again. It will be virtually this year and at the end of April — April 28 and 29," stated Weisbrod. "They are asking if the M.D. has any concerns regarding division-wide issues or issues related to management. That can be discussed with the commanding officer and his management team. Issues related to local service delivery, how we do things, what's happening with the RCMP detachment here, I will continue to address."
With rural crime a big issue many southern municipalities want addressed, Weisbrod explained how duplicate concerns will be addressed.
"If a lot of municipalities have the same issues, it will probably be addressed globally."
Another point brought forward by council was the relationship between their CPO Henry Peters and the RCMP.
"One area I think worth addressing, and we're seeing it provincially discussed, so perhaps it is a provincial matter, is the relationship between different agencies. So our CPO and the RCMP, and I would commend our local detachment and our municipal CPO on the work they've been doing together," said Coun. Tamara Miyanaga. "But I think it's worth discussing how can that relationship go forward, how can we ensure our CPO is meeting the needs of RCMP, or vice-versa, on things like bylaw calls? To me, it would be worth discussing what future relationships between inter-agencies look like and how we can support that."
Other levels of policing was also a talking point for council. With discussions continuing around a provincial police force, council asked the delegation about how the existing levels exist together.
"Who's looking after all of the different levels of law enforcement and what lanes they stay in? There's the sheriffs, RCMP and community peace officers. There are multiple different law enforcement agencies and whose responsibility is it to keep everybody in their lanes or do they even have lanes?" asked Coun. John Turcato.
"So, the levels of law enforcement, there's different tiers, I suppose. Each tier has a different responsibility or a different amount of authority they have," explained Weisbrod. "As far as the sheriffs and commercial vehicle enforcement, I believe they have all the authorities to do anything traffic or weight-related. And some criminal code, as far as impaired driving. I believe they are now allowed to take over impaired driving instead of passing it on to the nearest police department. Staying in lanes? That's kind of a grey area, I think. For example, the CPO here. He can come and help us whenever we want, but we need to give him a formal invite and that's how he changes into our lane."
He also touched on the relationship between the RCMP and CPO.
"I think the relationship between us and your CPO has increased tenfold. I think we're working well with him and he's working well with us. Everybody is getting along. We have a member who is on a graduated return to work program, so he is working four shifts a week and I've asked him and your CPO to work together and tackle problem areas," said Weisbrod. "Last week, they started their shifts at 6 a.m. and went and enforced a problem area on the highway. I really see the relationship to continue to improve and made it a goal to work on."