VHS teacher blown away by Edwin Parr nomination
Posted on April 22, 2021 by Vauxhall Advance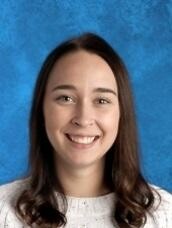 By Cole Parkinson
Vauxhall Advance
cparkinson@tabertimes.com
Every year a Horizon School Division teacher gets the nod for the Edwin Parr Teacher Award and this year, Vauxhall High's own Nicole Meier is the proud recipient.
While no teacher pursues the passion of teaching for awards, but Meier says it was nice to be recognized for her efforts both in the classroom and within the Vauxhall community.
"I was blown away. This year has been so hard and you feel like you're doing everything possible for the kids, but it still doesn't feel like enough. To be recognized and nominated, it feels like I'm doing something right and all the work is definitely worth it," she said.
Within VHS, the administration had nothing but great words to describe what Meier brings to the school.
"As a teacher at Vauxhall Junior and Senior High School, Miss Meier is well-respected among her colleagues and students alike. Her zest and love for teaching science has rubbed off on her students," said VHS Principal Todd Ojala. "Nicole Meier is a teacher that truly cares about education, her students, colleagues and making a difference in the lives of her students."
Over the past 12 months, teaching has been under constant adaptation — as the pandemic has seen teachers and students back and forth between in-class and at-home learning.
While the preference is obviously to be in the classroom, the shift to at-home learning was something teachers had to learn quickly.
Despite this quick development last March and later in 2020, Meier says she was able to connect with her students through the computer screen.
"I've gotten pretty savvy at making videos and personally, I feel that what kids connect with is you. Giving them notes or assignments is meaningless to them, but if they can see you and hear you explaining it, and especially with at-home learning, I got to be pretty creative. I had my brother act in videos and that's what they like and remember," she explained.
Meier also explained where her passion for teaching came from.
"My whole life I've been drawn to kids and I've always had jobs with kids. When I started post-secondary I didn't exactly know I'd go into teaching, but I fell in love with science and really all of the aspects of science. So it made perfect sense to have my love of coaching, science and love of kids into one career."
While teaching styles vary across the world, Meier has developed a very proactive approach when entering a class room.
In wanting to keep things real life based, she tries to encourage collaboration and problem solving, as much as possible.
"I'm very hands on. I'm not the teacher you'll find at the front of the room for very long. I'll introduce a topic, but I really like to have the kids figure it out and work together to learn and be more hands on. I'm definitely right in the mix with them doing labs and I always try to bring real world into the classroom because that's what always stuck out to me and what I remember from my own education."
With the award ceremony on the horizon, Meier says she can't even begin to imagine what she will feel if she takes home the honour.
"I can't even wrap my head around it honestly. Just getting nominated, I'm so floored. When they told me, I didn't even really realize the magnitude of this award. I was right in the middle of everything and it was really crazy. They called to tell me and I was like "oh, OK that's really cool, thanks.' I started to look at it and I realized holy crap, this is a big deal. Honestly, I can't even really imagine what it would feel like."