Local RCMP readying for busy summer
Posted on July 8, 2021 by Vauxhall Advance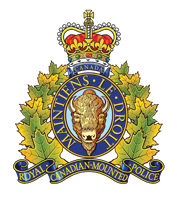 By Cole Parkinson
Vauxhall Advance
cparkinson@tabertimes.com
As summer approaches, the Taber/Vauxhall RCMP detachment is gearing up for a busy summer as the province fully re-opens on July 1.
As a way to update the Municipal District of Taber council, Cpl. Brian Weisbrod attended their June 22 meeting to give an update on where the detachment is heading into the summer. The first bit of business touched on was the detachment's search for a new sergeant.
"It has not been decided yet — it hasn't gone by promotion or anything like that. Hopefully, next week I'll hear more. We are supposed to be getting a temporary sergeant at the end of the month. He's coming from Coaldale, and I don't know a whole lot about him, but I've heard nothing but good things about him. I'll bring him along next (meeting)," stated Weisbrod.
Council also asked about the Alberta Sheriffs.
"When the Alberta Sheriffs come into our area, are they doing that on their own and doing their own things or are they brought in because you've asked? How does that work?" asked Reeve Merrill Harris.
Weisbrod explained the Alberta Sheriffs were completely separate from the RCMP, though they do team up occasionally.
"They are totally on their own. We don't know when they're here, we don't know what they're doing for the most part. They do reach out and we try to reach out to join up every once in a while. This summer there hasn't been any — as far as I am aware of. They haven't made contact to do that. We're just as surprised to see them as you are," he said. 
Despite being in the M.D. of Taber, Weisbrod also explained the local detachment hasn't asked the sheriffs to come to the municipality as of yet this summer.
"We haven't phoned them and said 'can you come out here to deal with an issue,' except for Lethbridge Traffic. Lethbridge Traffic, I think has two sheriffs, and they kind of work as a team. When I called Lethbridge Traffic, the team came out, which included two or three Mounties and a couple of sheriffs. As far as commercial vehicle enforcement, it's a whole other entity. We will go to help them and they will come help us, but they work independently of us," he continued. "They went and changed commercial vehicle enforcement and fish and wildlife, and they're all sheriffs now so it's hard to tell which is which. They still operate under the same portfolio but with a different shoulder flash and markings on their cars. The ones out here doing commercial vehicle enforcement are on their own, it's not related to the RCMP."
While the Alberta Sheriffs are usually found on provincial highways, a question was asked of their jurisdiction.
"Do they have jurisdiction on just highways or gravel roads — do they have a limit on their jurisdiction?" asked Coun. Brian Brewin.
"They would have jurisdiction everywhere since they are peace officers, it's whether they are allowed to enforce it or not. I'm half-convinced they have the authority," responded Weisbrod. "I've never seen them on gravel roads."
Last week, it was announced around 260 Sheriff Highway Patrol officers will have the authority to investigate a wider-range of traffic-related occurrences starting July 1 as part of the Rural Alberta Provincial Integrated Defence (RAPID) Response initiative. This includes impaired driving and criminal offences they encounter in the course of their duties. The province explained this move was made to give the highway patrol sheriffs "the authority to handle more incidents on provincial highways means the RCMP has more officers on patrol and available to respond to higher-priority criminal matters."
The last question was around the Grand Forks campground. As residents continue to get outdoors with the nice weather, council asked if the RCMP has been called to the campground.
"The Forks have been really popular, which is a good thing. I think it's somewhere people can go and enjoy. Have you had any issues down there or is there anything we could be doing to help? I haven't heard anything but positives," explained Brewin.
"To be honest with you, I haven't heard anything or any issues down there. I can certainly take that back to the members to step up patrols. Call-wise and from member feedback, I haven't heard of any issues," replied Weisbrod. "Busy without any issues is good."