Claassen hoping to make a difference as M.D. of Taber Division 7 councillor
Posted on December 2, 2021 by Vauxhall Advance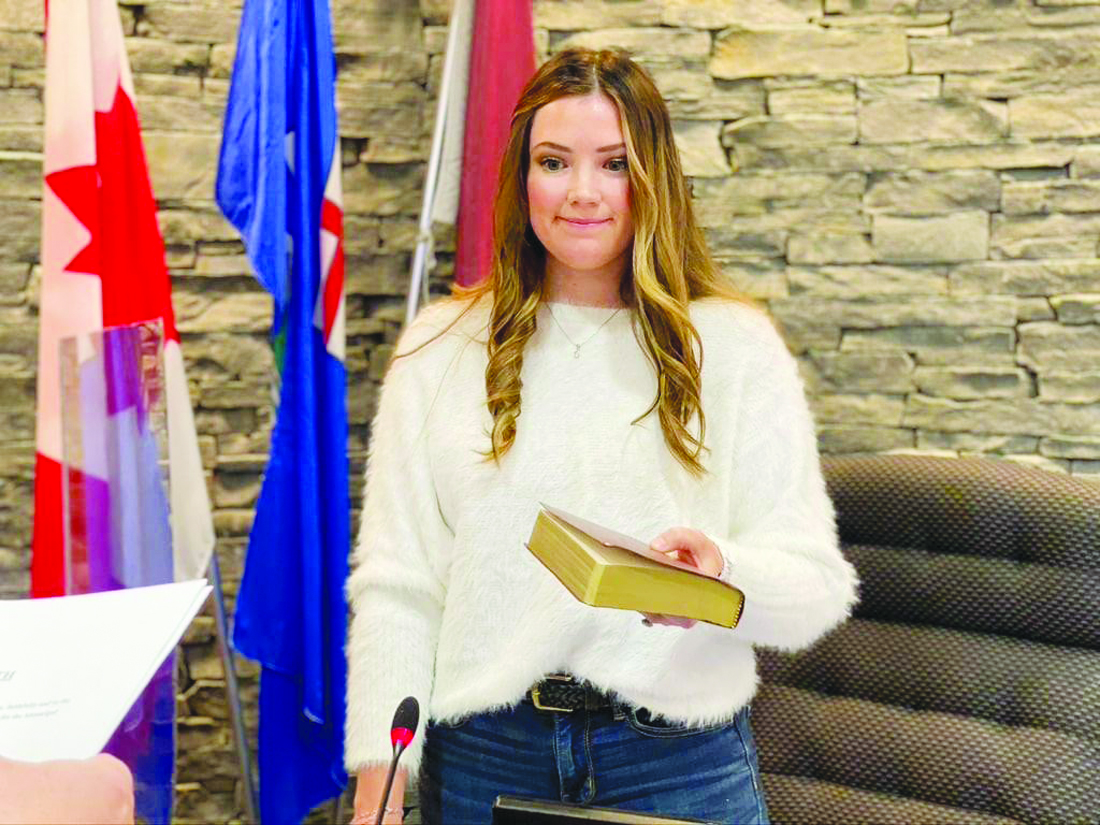 By Cole Parkinson
Vauxhall Advance
cparkinson@tabertimes.com
After names were put forward for Municipal District of Taber council in September for the municipal election, only one name stood for Division 7 — Chantal Claassen. After being acclaimed to the position in October, Claassen says the last month has been a great learning opportunity as her first time on council.
"I don't have any past political experience. My time on council so far has been great. I sit around a table surrounded by a wealth of knowledge and experience. I'm looking forward to meeting the challenges of local government," she explained.
As far as why she put her name forward, she says it's a great way to give back to the community. She's hoping to bring plenty of fresh and new ideas to the municipality over the next four years as a councillor.
"I put my name forward for council because it is an opportunity to make a difference, give back, as well as be involved in the community. I am passionate about what I do and hope to use my time on council to ensure that the M.D. of Taber remains a great place for people of all ages and backgrounds to live," she confirmed. "I believe I can bring value and a fresh perspective to council. I am committed to being accountable to the citizens I serve while being approachable and transparent."
With plenty of things on the go for the M.D. of Taber, Claassen and the new councillors have jumped on a moving train. One of the biggest issues over the past few years has been unpaid taxes on oil/gas properties and Claassen says she hopes this council can find a formidable way to tackle that issue as it continues to be a burden on the municipality and its ratepayers.
"I see the biggest issue being the decreased tax revenues as well as non-recoverable taxes. It will be a challenge to keep improving our level of service as effectively as we have been; we will have to do more with less in the current state of our economy."
While her term just started, Claassen has plenty of goals to achieve in her first go-around as a councillor. On top of the oil and gas issue, Claassen wants to continue to expand the possibilities of the M.D. and what it can provide for people who live within the municipality.
"I want the M.D. of Taber to remain one of the top communities to grow and prosper in," she added. "This can be through economic development and individual growth. I hope to be effective in trying to shape the future of economic success for our community."