Doctor shortage a community crisis
Posted on December 9, 2021 by Vauxhall Advance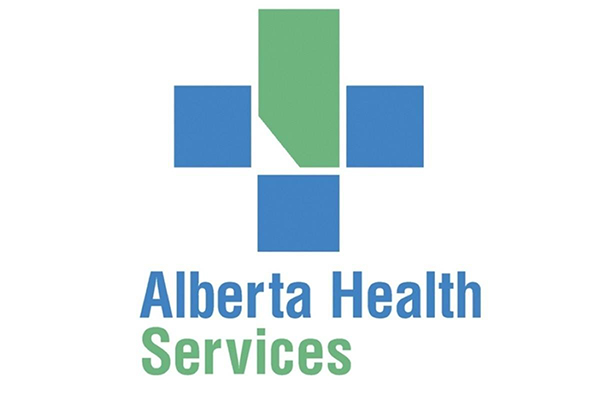 By Al Beeber
Vauxhall Advance
Lethbridge needs between 20 and 30 doctors, the Cultural and Social Standing Policy Committee of Lethbridge city council was told last week. Five health care professionals from Alberta Health Services and the Chinook Primary Care Network talked virtually to the committee meeting at City Hall about the challenges.
Lethbridge is in a significant crisis, Dr. Garland Jonker told the committee with many reasons for the loss of physicians. One reason doctors are reluctant to come to Alberta is the lack of a master agreement.
Dr. Susan Byers, medical director of the Chinook Primary Care Network, said Lethbridge and surrounding area are projected to have 129 doctors at year-end with there being 131 right now. This is for a population of 205,969.
As of October, there were 43,249 patients in Lethbridge and surrounding area without a primary care physician, according to a chart presented at the meeting. That number is expected to rise to 45,733 by December.
Byers said no doctors in Lethbridge have room for more patients, with people becoming "orphaned" unable to access health care except by going to the emergency department.
"It's a huge crisis for our community," Byers said, adding many patients in rural communities see physicians in Lethbridge and vice versa.
Dr. Michael Auld, associate zone medical director of Chinook Regional Hospital, said efforts are being made to recruit doctors to Lethbridge with the majority of applicants being international graduates. But it can take between six and 12 months to get an international physician working in Alberta, whereas a Canadian-trained doctor could be hitting the ground in several weeks, the committee was told by Auld.
"Clinics could have been recruiting Canadian physicians all along and just haven't been successful in doing that lately. We posted a position open to sponsorship and that's the reason for AHS involvement. AHS needs to sign off on sponsorships, so essentially we need to do those through our recruitment process," he said, adding international grads need a period of assessment before starting work.
Between 10 and 15 per cent of patients visiting emergency have no personal physician, the committee was told. They also heard that an over-reliance on emergency strains the health care system.
The committee was told possible solutions do exist, including recruitment incentives, such as moving expenses or housing, office space and practice support.
There was also a suggestion made that there would be some interest for a role in developing a collaborative clinic in the city.
There are also discussions with doctors in training in Calgary to come to Lethbridge.
Sustainable physician practices should also be considered. Among the issues brought up on a slide were overhead, billing charges, and after-hour clinics.
Jonker told the committee "family physicians represent the first step in assessing and accessing general healthcare for anyone in the community that's not in an emergency presentation. And following this first encounter, family physicians represent the hub and centre of all subsequent medical pathways."
"Family physicians make up the largest population of medical providers in our community and manage an enormous range of community health needs as a result of that," Jonker said. "Clearly family physicians are very critical in maintaining an ongoing healthy community in all respects. We don't accomplish this job in isolation. This is done with collaboration, AHS facilities, programs, emergency specialist care are all vital to our ongoing work with the community as well as partnerships with the primary care network which has been essential over many years."
Byers said Chinook Primary Care Network is a joint venture between family physicians in the area and Alberta Health Services.
It comprises 16 family clinics in Lethbridge and 14 in rural communities.
"Our goal is to provide comprehensive collaborative primary care services to the population in our area," she said.
Funding comes directly from AHS and it is primarily used to pay for the multidisciplinary teams that work in participating clinics, Byers said.
Jonker added "the partnerships that family medicine practitioners in town have with Primary Care Network and support from AHS has allowed family medical clinics in Lethbridge and the South Zone to experience what I consider to be a golden age in primary care for the last 15 years or so by allowing us to develop this family medical home model.
Medical practises here "are the standard that are the envy of other health regions, the envy of other provinces. And other health systems in the world look to our area to guide on how to manage primary care, he said.
"Clinics in Lethbridge have benefitted from this very effective model by being able to retain for many, many years whole contingents of family practitioners" and also a regular influx of medical trainees who represent the future primary care practitioners.
This means there "hasn't been a need in our area, our community, for many many years for a collective or a collaborative driven recruitment and retention strategy to bring interested family physicians to the area.
"The clinics have had a very robust practice, extremely successful at managing our population health and therefore been recognized as a very valuable place to come and set up practice and establish your care and your clinic.
"It's worth noting most rural communities in fact have a community-run organization that recruits full time for a community and a smaller centre where there are fewer physicians, they recognize that losing one or two physicians would be very devastating to that community's well being. But in Lethbridge area, we've had such robust practices for so many years, that we haven't had a need for a community driven strategy to help bring in interested family physicians," Jonker said.
"This has almost largely been done simply by the clinics' successful operation and by the clinics making some efforts to recruit themselves. This is not our current situation anymore; we're in a significant crisis situation in terms of our numbers of having physicians. We've had a very large exodus of family physicians from Lethbridge over the last 18 to 24 months or so," Jonkers said.