Horizon continues discussion around Private Vehicles and Volunteer Drivers policy
Posted on December 16, 2021 by Vauxhall Advance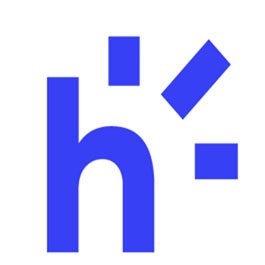 By Cole Parkinson
Vauxhall Advance
cparkinson@tabertimes.com
As the Horizon School Board continues to get feedback on Policy EEACAA — Private Vehicles and Volunteer Drivers, a concern has come forward around students driving to sports games.
In particular, Section 3.3 was given feedback as a parent sent an email to the board with their concern as they felt there was a loophole to allow students to drive — which was discussed by the board at their regular meeting on Nov. 29.
The section states: "Parents that decline arranged transportation related to extra-curricular sporting events should have an adult drive their child" with bullet points under 3.3 stating "Under rare circumstances, a parents decline of arranged transportation and request for their child to drive themselves may be approved under the following conditions: The parent must inform the school prior to the event in writing, and the student would be driving less than or equal to the distance they would normally drive from their house to their school, or the parent has informed the school in writing that the student is either not coming from home or returning to home after the event and the distance they would be driving is equal to or less than the distance they would be driving if they were to access the arranged transportation."
"We tried to clarify the notion around driving and student drivers," explained Wilco Tymensen, superintendent of schools. "There was an email that came in late last night to all trustees from a parent down in the south. It was the only feedback we received since it went out for public consultation. Their communication was they had concerns around Section 3.3.1, which talks about the notion a parent can decline arranged transportation for extracurricular activities under some rare circumstances."
In terms of allowing students to drive, it was stated that schools and administration preferred for students not to drive at all, especially to away games. With non-school sports also not allowing players to drive to away games, the board was updated on the fact many students do drive to school throughout the week.
"If I paraphrase, their preference would be that kids never drive to games at all. They made a note that we are talking about 16-year-old students and there was a reference around hockey — kids are not allowed to drive to hockey games. I can't speak about other sports, or what goes on in other sports, there certainly is a difference between some sports and school-based activities," continued Tymensen. "Typically with sports, parents are often driving their kids directly to those activities themselves and there may not be arranged transportation. With schools, in particular, we don't pick up kids from home. Typically what happens is, kids drive to school and we resume responsibility."
With concern around section 3.3.1, a simple suggestion to remove all bullet points underneath 3.3 and change "should" to "shall".
"Why give them a loophole?" asked Bruce Francis, vice-chair.
"If you want to close that loophole up, drop 3.3.1, and make it shall. You basically say kids are not driving to games," added Tymensen.
"I think we're better off not having students drive," stated Blair Lowry, trustee.
While issues were brought up around the ability to allow students to drive "under rare circumstances", others on the board shared examples of when those rare circumstances did happen. It was also explained that some students live on farms far from their schools and sometimes parents were unable to drive their kids who could drive themselves due to work, other siblings, or a lack of enough vehicles.
"I think it's important to keep that there because there might be a one-off. We all live in farming communities and that was the instance with us. We had to be in three different directions at one time," stated Jen Crowson, trustee.
Another issue has become the fact insurance liability has risen which has made it unaffordable for some parents.
"A part of the issue now becomes insurance requires $2 million liability and there are parents that don't have that. So, they are not able to step up and be a volunteer driver," explained Tymensen.
The board inquired what feedback has been from administrators across the division. Tymensen explained their preference would be to not have kids driving as well.
A motion was given for second reading, but was defeated.
The discussion also focused on students driving to and from practice and home games. It was pointed out with kids driving to school each day, most would also drive home after practice or the home game during the week. While some felt the policy covered the fact kids wouldn't be able to drive to home games, others felt that wasn't the way the policy was worded, with arranged transportation being the key statement.
"We're not talking about kids driving from the school and back — we're talking about from the school to a game or from their house to an offsite game. This is where the policy kicks in," explained Maxwell Holst, trustee. "Who is arranging transportation to a home game?"
"We're talking about arranged transportation. You aren't going to have arranged transportation by the school to get one student to the school for the home game. That doesn't apply here," continued Holst. "This is only talking about non-home games which would be some kind of a drive for every player on the team."
A motion for second reading with the amendment to delete all bullet points under 3.3, and change "should" to "shall" was carried.
The board elected to bring back the policy for third reading at a future council meeting to allow for more feedback to be given.