Taber Shooting Foundation looking for some help with repairs at facility
Posted on March 31, 2022 by Vauxhall Advance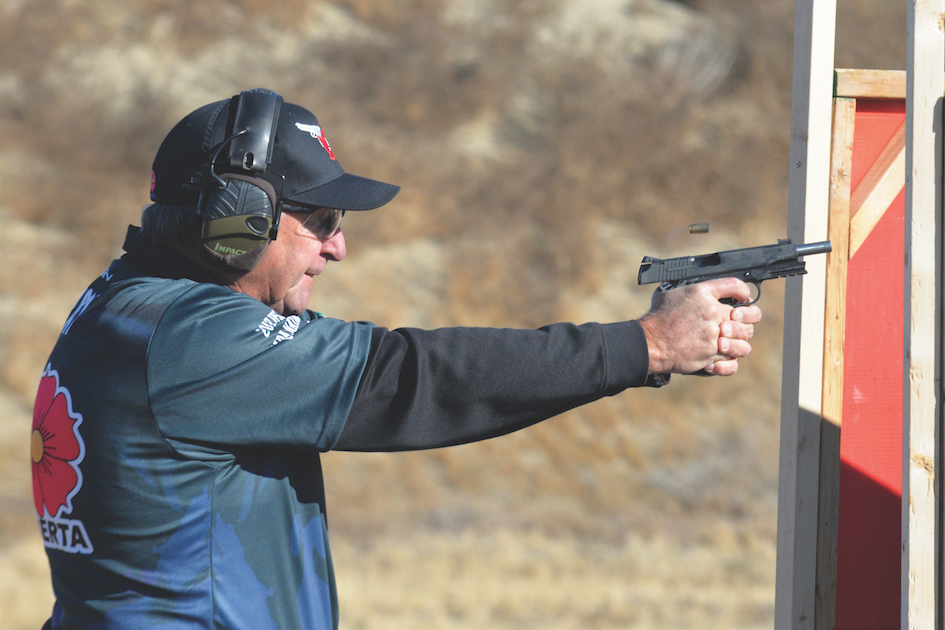 ADVANCE FILE PHOTO
By Cole Parkinson
Vauxhall Advance
cparkinson@tabertimes.com
The Taber Shooting Foundation is hoping the Municipal District of Taber can provide some trucking of some topsoil for their berm repair.
After submitting a request to the M.D.'s donation policy, the group was hopeful for in-kind work for loading and trucking of topsoil that's coming from the Town of Taber.
"We do have a request in for some assistance out at the range in a project that we are doing. Councillor (John) DeGroot suggested I come and answer any questions that anybody might have in regards to that request," explained Dave Johansen, Taber Shooting Foundation president.
Johansen also explained how the group has been fairing over the past several months. Despite the pandemic continuing to break routines for everyone, the group has been able to open their gates and allow members to get in and have some fun.
"Currently, the range is quite popular. We ended last year at right around the 900 member mark, probably about 90 per cent of those members reside within the M.D. of Taber. We do have a few members from Lethbridge and even as far away as Calgary, just with the ability of some members being able to get a range membership — there's waiting lists on the ranges up there, so they took out membership here and they plan for events and spend the weekend down here," added Johansen, who also touched on the fact they have one member from Quebec who was an instructor for a past program "I think it was solely out of support."
To read the full story, pick up a Vauxhall Advance issue or subscribe to an ePaper digital subscription! You can sign up for digital or traditional subscriptions on vauxhalladvance.com by clicking subscribe under ePaper on the home page.