M.D. council approves purchase of AFRRCS
Posted on April 7, 2022 by Vauxhall Advance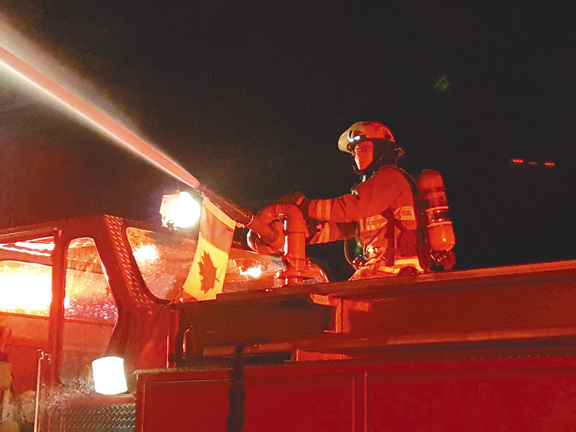 ADVANCE FILE PHOTO
By Cole Parkinson
Vauxhall Advance
cparkinson@tabertimes.com
An upgrade in the radio department is coming for the Municipal District of Taber Regional Fire Service. The M.D. of Taber received quotes back for 79 new Alberta First Responders Radio Communications System (AFRRCS) radios after previous discussions with council. Quotes were received from BearCom Canada Corp. and Rock Networks for $303,065.08 and WestCan Advanced Communication Solutions for $330,970.94. The AFRRCS migration project was approved under the M.D.'s 2022 operating budget for $354,542.09. There are additional costs for radio programming, code plug creation, console programming and licensing, radio mics, and charging banks. The total for the project is estimated at $370,578.08 for an overage of $16,035.99.
"This is something that was in collaboration with IT and fire services moving this project forward. Since November costs are increasing relatively quickly, so we are trying to get this dealt with," explained CAO Arlos Crofts.
It was also explained to council that they would have a radio for most members now. With 79 new radios, and 10 already in their position, it sets the department up very well moving forward.
To read the full story, pick up a Vauxhall Advance issue or subscribe to an ePaper digital subscription! You can sign up for digital or traditional subscriptions on vauxhalladvance.com by clicking subscribe under ePaper on the home page.