Recognizing National Organ and Tissue Donation Awareness Week April 24-30
Posted on April 28, 2022 by Vauxhall Advance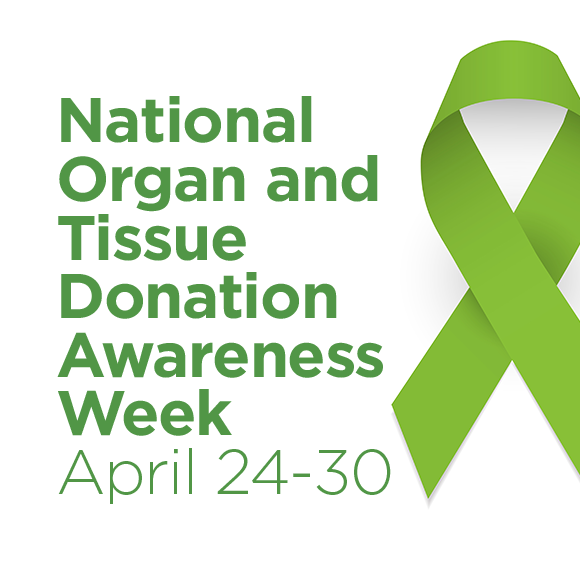 By Ian Croft
Vauxhall Advance
news@tabertimes.com
With all of the advancements made in the medical sciences, doctors are better able to preserve human life. Even with all these advancements, there is still not a successful or widely available method for creating artificial organs. That is why events such as the National Organ and Tissue Donation Awareness Week (NOTDA) are important and April 24-30 will be the 25th anniversary of this week in Canada.
NOTDA originated in Ontario when Stuart Herriott, a two and half-year-old boy, passed away due to a motor vehicle accident and his parent' donated his organs to save the lives of four other individuals. Speaking about the origins of NOTDA, Jan Clemis, provincial director for the Alberta chapter of the Canadian Transplant Association said, "Bringing that to the forefront made it much more public and I think really helped push forward the agenda of how we can have a light at the end of a tragedy. Out of grief sometimes we can find solace and comfort knowing that even though we've lost our loved one, another parents may not have to lose their child."
Around 250 people of the almost 4,500 people on the waiting list for an organ donation in Canada die while waiting. In Alberta alone, there are about 650 individuals on the waiting list for organ donation.
Despite this, the majority of people who are in favour of organ donations are not registered to be an organ donor after they pass away.
To read the full story, pick up a Vauxhall Advance issue or subscribe to an ePaper digital subscription! You can sign up for digital or traditional subscriptions on vauxhalladvance.com by clicking subscribe under ePaper on the home page.