Hays School back in action for new year
Posted on September 29, 2022 by Vauxhall Advance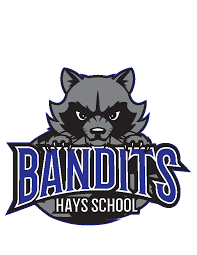 By Cole Parkinson
Vauxhall Advance
cparkinson@tabertimes.com
Staff and students are happy to be back within the walls of Hays School and so far, it's been a great start to the 2022-23 school year. With a new school year underway, Hays School has seen a few changes throughout. Enrolment for the year is slightly down and this led to some teaching changes.
"We are down a few kids, we only have 36 students, so we're down a little bit," explained Tracey Nadeau, principal of Hays School. "We have been doing home visits to try and get kids to come to school, so that's been a good thing. We do have new staff and we lost some staff. Two of our staff members went to other schools, they were transferred and then we hired a new teacher, Mr. Adam Gibson. He's our new junior high teacher." 
Nadeau added the school has six preschoolers at the school as well. On top of some new faces, there were also some changes made to the school over the summer. 
"A cool project we got done over summer was we got underground water in the front of our school. That's exciting, so the grass is really green and our gardens are growing really nicely in the front. We have sunflowers, zucchini, tomatoes, and potatoes growing. That's a project we did last year," added Nadeau. 
There's also tons to look forward to not only at the beginning of the year, but throughout the entirety.
To read the full story, pick up a Vauxhall Advance issue or subscribe to an ePaper digital subscription! You can sign up for digital or traditional subscriptions on vauxhalladvance.com by clicking subscribe under ePaper on the home page.