BRID to vote on nominees for water services board
Posted on February 23, 2023 by Vauxhall Advance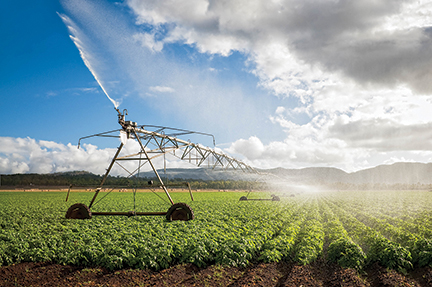 By Cal Braid
Vauxhall Advance
The Bow River Irrigation District (BRID) closed their nomination process on Tuesday for the water services board of directors. 
The District has six divisions with a director for each of them, as well as a chairman presiding over the directors. Elections happen yearly, structured in such a way that at least two director's terms expire each year in a staggered format. Those directors can run again as incumbents, and challengers may also run to obtain a seat on the board. 
This year's incumbents are John DeVries and Richard Sander. The lone challenger as of Tuesday morning was John Kolk. The divisions up for re-election are the north Vauxhall (DeVries) and Enchant (Sander) areas.
Richard Phillips, general manager for the BRID, explained the role that the board plays in managing the district. 
"They're responsible for governance of the district. It's very analogous to a municipality, where you elect a municipal council; they then hire a chief administrative officer who hires the staff. They set policies in the municipality. The irrigation district is very much the same. You have a board of directors elected by and from the irrigators. So, those who are up for the board are irrigators in the district. Other irrigators elect their representative. They essentially set policy for the district and they hire the manager of the district, who then hires the other staff to actually run the day-to-day operations."
He said that while other irrigation districts have imposed limits on how many terms a director can serve, the Irrigation Districts Act is actually "silent on the issue of terms." The BRID does not impose a limit on consecutive terms for board members.
The District's website lists current and future projects for the 2021-2024 period, and Phillips gave an update on those. 
A 2021-22 project, the main canal drop three, west block, is finished. For 2022-23, the Scope Dam upgrades, Hays block, was finished last fall. The E pipeline steel fitting replacement, Vauxhall block, is in progress. 
Phillips said, "We're chipping away at that. We'll probably have it finished for this spring, but if we don't, we'll finish it next winter." 
Seepage control on the main canal drop eight bypass is a small project, and the big one for 2023-24 is the lateral K rehabilitation, west block, a "huge multi-year project," according to Phillips.