Healthy Heroes Summer Program successful in 2023
Posted on September 28, 2023 by Vauxhall Advance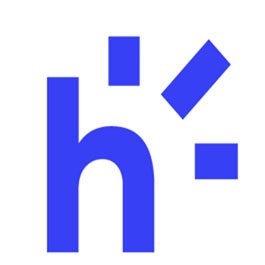 By Heather Cameron
Vauxhall Advance
Local Journalism Initiative Reporter
At the Horizon School Division School Board Meeting on Aug. 28, Associate Superintendent of Learner Services Terri-Lynn Duncan gave two reports.
First, Duncan reported on the Healthy Heroes Summer Program.
"Last year Parallel Church, led by Jen Tribble, Holy Spirit School Division, led by Crystal Lothian and Anita Lethbridge-Gross, and Horizon School Division led by Terri-Lynn Duncan, came together to apply for a non-profit partnership grant, which was successful in receiving money to provide lunches to Taber-area schools," Duncan said. "This grant was named the 'Healthy Heroes' initiative."
This grant, Duncan says, enabled Parallel Church to hire Gill Younie who provided lunches to both Horizon and Holy Spirit students throughout the school year.
"The grant was also about providing snacks and lunches during the summer for students to access as needed and to enhance Horizon's summer camps for snacks and lunches," Duncan said. 
Duncan stated that the Healthy Heroes program coordinated lunches with the Family Connections Mental Health Capacity Building Program, which also partnered with and received support from Safe Haven Women's Shelter. 
"These summer camp programs were able to host four weeks of in-town camps and six weeks of rural camps in various towns in our Horizon School Division, such as Enchant, Milk River, Grassy Lake, Lomond, Warner, and Vauxhall," Duncan said. "Lunches for a total of 143 students were provided by the Healthy Heroes Program Grant, as well as lunches available for children at Lou's Soda Shop which was parked in the parking lot of Parallel Church."
Duncan then provided a report on the 2023 Taber Community Backpack Program, which took place on Aug. 22 at Central Elementary School.
"The event was able to host 105 students and their families at the event and a further 81 students who were unable to attend will also be supported on their first day back to school. A combined total of 186 students and their families were able to be assisted through this program," Duncan said. "Horizon School Division and the Family Connections Program would like to thank all the community vendors who were able to support this event by providing community information and resources that are available to families in the area."
The vendors involved in the event, Duncan says, were Taber Public Library, My City Care, Big Brothers Big Sisters, Safe Haven, Taber TCAPS, Family Community Support Services (FCSS), Alberta Health Services (Addictions and Mental Health) & (Public Health Nurses and Population Health), Taber Food Bank, Family School Liaison Program, Student Wellness Companions, Horizon Dental, Taber Early Learning, Taber Police Service and Southwest Collaborative Services (SWCSS).  
"A total of 17 community vendors attended and provided resources for students and our families of Horizon School Division and Holy Spirit School Division," Duncan said.