Canada moving forward with single-game sports betting
Posted on February 26, 2021 by Vauxhall Advance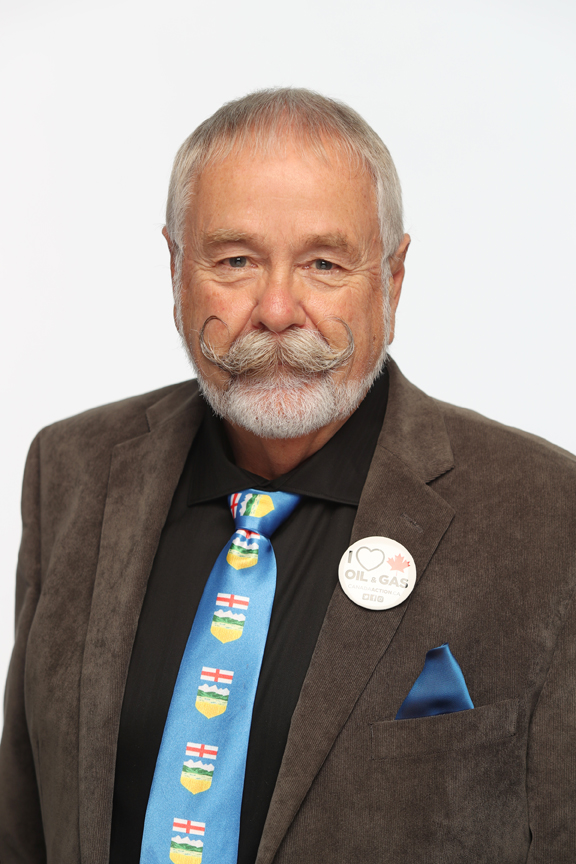 By Cole Parkinson
Vauxhall Advance
cparkinson@tabertimes.com
Another step has been taking in legalizing single-game sports betting.
Bill C-218 — An Act to amend the Criminal Code (single-event sports betting) — was adopted at second reading with a 303-15 vote and will now be referred to committee.
If the bill gets third reading, provinces and territories would be given the opportunity of regulating single-event sports gambling.
"This is a piece of legislation that has come into the House a number of times," said Martin Shields, MP for Bow River. "The idea in the sense of updating something that has been long needed. We now have C-13 and C-218 that are both going to be sent to committee. They are slightly different. One (C-13) is to do with the horse racing piece and how that is organized. The committee is going to have to sort out which one they are going to deal with or amend one or one over the other."
Bill C-218 would "make it lawful for the government of a province, or a person or entity licensed by the Lieutenant Governor in council of that province, to conduct and manage a lottery scheme in the province that involves betting on a race or fight or on a single sport event or athletic contest."
On the other hand, Bill C-13 states it would "make it lawful for the government of a province or territory, or a licensed person or entity, to conduct and manage in the province or territory a lottery scheme that involves betting on a race — other than a horse-race — or fight, or on a single sport event or athletic contest."
Shields voted in favour of Bill C-218 and thinks the amendments are long overdue in Canada.
"I think it is something that needs to move ahead. Part of the problem that we have had is — with not updating this, we have a tremendous amount of betting process going on in the black market in Canada. We need to get out in front of this because we can't have a piece of legislation that drives a lot of money underground, dark markets and markets that are not the right places for it to be," he continued. "There's a tremendous flow. I'm an old guy and I remember the Irish Derby. For example in Lethbridge, everybody knew who you went to find for tickets to the Irish Derby but nobody was doing it legally. It was done quietly on the side and in those days there was thousands and thousands of dollars that went out of our area. There's offshore betting and that's huge. There are tons of people investing in that and it all leaves the country so let's regulate it and bring it back above board and keep it within our own economy."
During debates at the House of Commons on Feb. 5, many MPs rose to speak in favour of the bill.
"The bill would decriminalize new forms of sports gambling in Canada. While Canadians across the country are currently permitted to place bets on a series of sports events, a form of parlay betting, they are prohibited from placing a bet on an event in, or on an outcome of, a single game or match. These new forms of betting are referred to by many as single-event sports betting or single sports betting," stated Irek Kusmeierczyk, MP for Windsor – Tecumseh Ont.
Further comments continued stating giving the provinces the ability to regulate sports betting would bring plenty of benefits to each area of the provinces.
With plenty of money heading out of country through offshore books, the power to bring that back into each province would contribute to the economy.
"This change would enable the provinces to regulate sports betting practices and give them the legal tools they need to keep bettors safe while limiting abuse. Provincial governments and communities will also benefit from economic spinoffs." Sebastien Lemire, MP Abitibi — Temiscamingue, QC. "Bill C-218 will give Quebec and the other provinces the tools to better regulate sports betting, which will be impossible if it remains in the hands of offshore websites and underground casinos. Especially now in the Internet age, Bill C-218 will help our own Crown corporation, Loto-Québec, adapt to meet the needs of its clientele while also limiting the flow of capital abroad. I think online poker sites are among the biggest culprits. Bill C-218 will enhance reciprocity between Canada's sports betting market and the United States'. Without that, it does not work. Specifically, Bill C-218 also protects casinos in Quebec and Canada."
Other MPs also pointed to the economic benefits that would come with single-game betting coming into the country.
"One of the most persuasive arguments in favour of Bill C-218 is the good that could be done if the $14 billion in revenue generated every year in Canada by single-game sports betting were redirected from underground or offshore entities to lawful distribution in Canada," said Michael Kram, MP for Regina — Wascana, SK. "Let us consider the $500 million generated annually by parlay betting, and then think about the $14 billion generated annually by single-game sports betting in Canada. What could be done with that extra $14 billion? One institution that could benefit from the extra revenue is the Canadian Football League and its nine-member teams. If the CFL incurs all the costs of putting on the games that people are going to be betting on, it seems reasonable that the league and its teams would want to negotiate some sort of revenue-sharing agreement with their provincial governments for some of the revenues generated from single-game sports betting."