Three VAB players commit to fall teams
Posted on May 20, 2021 by Vauxhall Advance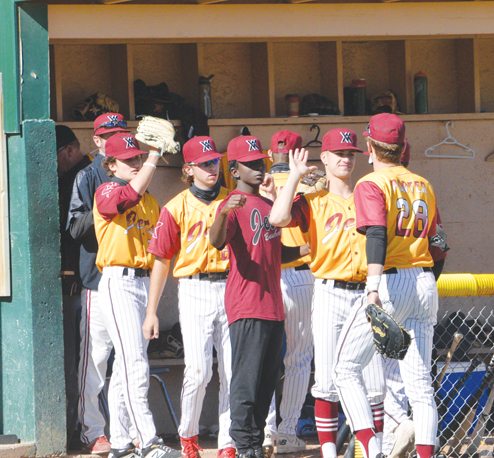 By Cole Parkinson
Vauxhall Advance
cparkinson@tabertimes.com
Despite the lack of games for the Vauxhall Academy of Baseball Jets, their senior players have continued to find teams for the next fall season.
Earlier this month, three Jets players committed to college programs for the upcoming 2021-22 season.
Right-handed pitcher Cole Alguire from Calgary, AB, accepted a National Association of Intercollegiate Athletics (NAIA) scholarship to attend the University of British Columbia in Vancouver, B.C.  
Alguire joins former Jets including Ty Penner, Liam Vulcano, Justin Adamoski, Jordan Dray and Garrett Hawkins. 
Right-handed pitcher/infielder Nick Backstrom of Sundre, AB, has accepted an NAIA scholarship to attend Lindsey Wilson Blue Raiders in Columbia, Kentucky. 
Outfielder/first baseman Hunter Porter of Parkland County, AB, has accepted a National Collegiate Athletic Association scholarship to attend Morehead State University in Morehead, Kentucky. 
The Jets have now had 12 senior players commit to post-secondary teams this year including Jackson Clemett, Anson McGorman, Shaye McTavish, Tyler Boudreau, Kalem Haney, Jack Mount, Dallas Cummins, Aaron Vulcano and Jaxon Filipenko and now Alguire, Backstrom and Porter.