Calgary a perplexing squad heading into new NHL season
Posted on September 2, 2021 by Vauxhall Advance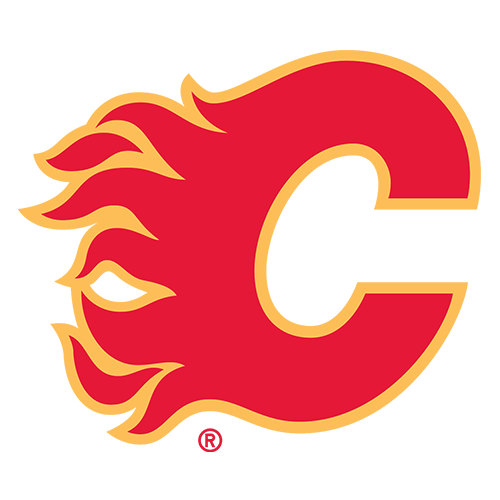 By Cole Parkinson
Vauxhall Advance
cparkinson@tabertimes.com
The hockey season is right around the corner and I'm still not entirely sure what to think of the Calgary Flames.
Last season, I thought they'd be one of the top four teams in the North Division, but they underwhelmed all season and ended up finishing fifth with 55 points.
Adding goaltender Jacob Markstrom last offseason signified the front office's desire to finally find a number one goalie, but he struggled with a .904 save percentage. I fully expect him to bounce back this season, but the team around him continues to be one that doesn't look to be a Stanley Cup contender to me.
The Flames lost their captain Mark Giordano in the expansion draft to the Seattle Kraken which will be a blow to their backend. Sure, Gio is getting up there in age, but he had been a rock on their blueline for years, and they're obviously hoping they can cover those minutes with the defencemen they have.
They added winger Tyler Pitlick in a trade with Seattle, but their biggest offseason move was handing out a big six-year contract ($4.9 million per) to Blake Coleman. They also added defenceman Nikita Zadorov from Chicago for a 2022 third-round pick, signed Trevor Lewis (one year, $800,000), and Kevin Gravel ($700,000).
CapFriendly estimates the Flames' cap space at just over $3 million, so they'll be able to add near the deadline if they're in playoff contention, but it looks like no other big moves are coming before the start of the season.
The forward group is once again highlighted by Matthew Tkachuk, Sean Monahan, Johnny Gaudreau, Mikael Backlund, and now Coleman.
The four mainstays have yet to prove they're good enough to get deep into the playoffs, and after last year's disappointing season, you'd have to imagine this will be the core's last crack to get things done. I love Coleman and adding him to this group will be a shot in the arm, though that contract will be a tough pill to swallow in its later years.
Tkachuk's and Gaudreau's contracts are up after this season, with Monahan's up the next season. If the Flames aren't in a good spot at the deadline, I'd be shocked if Gaudreau isn't traded. Tkachuk seems like an obvious player to extend regardless, but if the Flames really want to start from the ground up, they wouldn't have to look hard for a suitor.
Elias Lindholm has a great chance to slot onto the wing on one of the top two lines as well after putting up 47 points in 56 games last season.
Other than the names mentioned, Andrew Mangiapane had a great last season with 32 points in 56 games, and with him likely getting a chance to be on the top two lines, I think he's a great candidate to break out once again if that happens.
Milan Lucic, Dillon Dube, Brett Ritchie, Byron Froese, Lewis, and Pitlick will make up the majority of the bottom six forward group after that.
Their backend, despite the loss of Giordano, looks young, but they definitely have tons of talent.
Noah Hanifin, Rasmus Andersson, Chris Tanev, and the newly acquired Zadorov look to be the top four with Juuso Valimaki, Oliver Kylington, Connor Mackey, and Andy Welinski looking for a spot.
Andersson and Hanifin are both great young defenders and will provide some offence as well.
Mackey and Kylington are both 24-year-olds looking to become full-time NHL players this season. Mackey got into six games last season, posting three points, while Kylington suited up for eight games with one assist.
With the top four all but set, and with Valimaki looking like a legit NHL player at 22-years-old, I think the battle for the sixth spot will be between Mackey and Kylington. It will certainly be interesting watching not only that battle, but also how the Flames' backend performs with a ton of young defenders. With Tanev being the only player above 30 on the blue line, head coach Darryl Sutter will likely see some growing pains throughout the season.
In the blue paint, Markstrom will be the bonafide number one and get the vast majority of games this season. More interesting may be who wins the backup job as no other goalie is on the NHL roster at this point. Dustin Wolf is still eligible to return to the WHL and is not likely to crack the roster at this point. He is looked to be the goalie of the future, but at only 20-years-old, he's years away at this point.
Danial Vladar, Adam Werner are on the minor league roster, both have limited NHL game action. Werner spent the entire season last year out of the NHL, while Vladar played in five games where he posted a .886 save percentage.
The Flames also have Tyler Parsons who has played in limited AHL action up to this point.
Looking at the roster, the real lynchpin of this roster seems to be Markstrom and the level of goaltending they'll get when he isn't in the net
If Markstrom can bounce back, and the team hits its stride, I think they can get into the playoffs in a weak Pacific Division.
That being said, I don't have a ton of confidence in them making the playoffs.  There's something about this team that tells me they need to retool and the core of Monahan, Gaudreau, Backlund, and Tkachuk isn't good enough.  The young blueline also doesn't inspire tons of confidence for me, and with that, my prediction is the Flames miss the playoffs in 2020-21.
The good news for Flames fans is I've been wrong before, and I'll be wrong again.
Making predictions at the beginning of any season is tough, especially over an 82 game season where anything can happen.