Oilers looking to finally break through
Posted on September 9, 2021 by Vauxhall Advance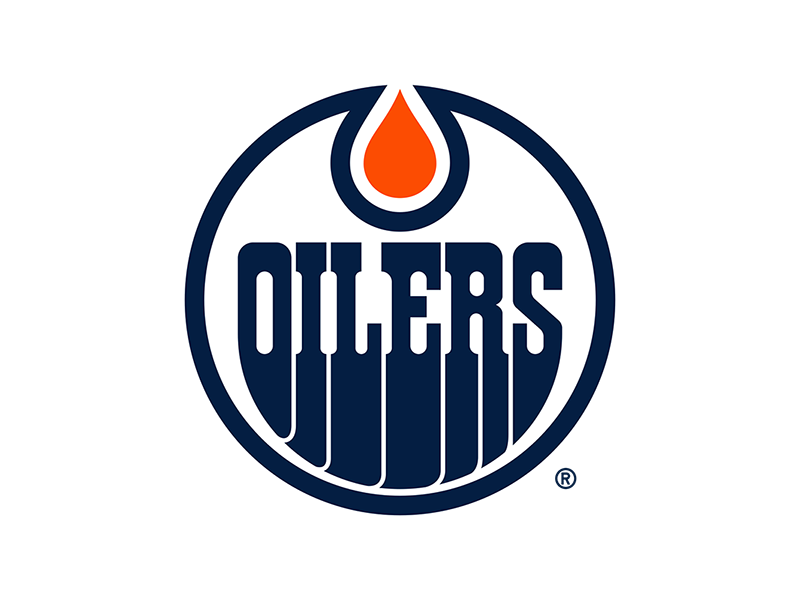 By Cole Parkinson
Vauxhall Advance
cparkinson@tabertimes.com
After several years of disappointing playoff exits, the Edmonton Oilers are desperately hoping to break through and make a deep playoff run. With a core built around Connor McDavid and Leon Draisaitl, the Oilers have been searching for the correct roster construct for years now.
Edmonton made a big move this offseason by bringing in Zach Hyman on a seven-year deal that pays him $5.5 million per season. Hyman will be an absolute stud on the Oilers, and will easily slot into the top six alongside McDavid or Draisaitl. He would also be a great choice as the third man when they put McDavid and Draisaitl on the same line. Having watched the vast majority of Hyman's shifts since he entered the league, I can confidently say Oilers' fans will love Hyman because he doesn't take a single shift off and he'll give the team everything he can each and every game. That will lead to wear and tear on his body, and I'd be shocked if the contract aged well, but the team has to start putting their chips in the middle now.
You can't continue having one foot in and one out with the best player in the world on your roster. In other big moves, the Oilers also acquired 38-year-old Duncan Keith and minor leaguer Tim Soderlund from Chicago for Caleb Jones and a 2022 third-round pick, signed defensemen Tyson Barrie (three years, $4.5 million) and Cody Ceci (four years, $3.25 million). They also extended Darnell Nurse with a massive eight-year, $9.25 million per season deal which kicks in next year.
Looking at their forward core, the offseason saw Edmonton re-sign Ryan Nugent-Hopkins to an eight-year, $5.125 million per season contract. Rounding out the top six will be some form of Zack Kassian, Jesse Puljujarvi, or Kailer Yamamoto, who is a Restricted Free Agent and needs another contract. It's definitely a strong top-six and the addition of Hyman makes it that much better.
The bottom six will see Warren Foegele, Kyle Turris, Josh Archibald, Derek Ryan, Devin Shore, Ryan McLeod, or Brendan Perlini, who are all under NHL contracts. Again, this may sound like a broken record, but when you have McDavid and Draisaitl, who pretty much score at will during the regular season, it's hard to scoff at the forwards on this team. Depth-wise, it's not bad either, but it's a top-heavy forward group, which is not a bad thing.
Their defence though is a little weaker though. Nurse was fantastic last year and I expect him to build on that. And the front office is obviously thinking the same thing by signing him to that massive extension that will eat plenty of the cap next season. Beyond that, Barrie also had a great season in Edmonton as an offensive defenceman. You know exactly what Barrie brings to the table, and on a great offensive team like the Oilers, he fits in perfectly — just don't expect shutdown defence. The trade for Keith was not one I would have made, and at this point of his career, he's not the Stanley Cup-winning player he once was. He could be serviceable as a bottom pairing player, but with the way their defence is constructed, it looks like he'll slot in as a number four or five.
With Oscar Klefbom still injured, and potentially going to be shelved for a large portion of the upcoming season, the Oilers brought in Cody Ceci on a pretty suspect contract. I don't love Ceci and think he's much better as a bottom pairing guy, but he likely plays in the top four to some degree. And there's still Kris Russell, Slater Koekkoek, and rookie Evan Bouchard who will likely get every opportunity to crack the roster. If Bouchard can break into the starting roster and become a top-four guy, the defence looks much better, but he's still only 21 and defensemen can take a while to find their game at the NHL level.
In the blue paint, the Oilers are bringing back the same duo — Mike Smith and Mikko Koskinen. Last year, I was apprehensive about leaning on Smith in his late 30s, but he was great. He posted a sparkling .923 save percentage in 32 games, while Koskinen struggled to a .899 save percentage. While father time comes for everyone, Smith was unaffected last season, and if that continues in 2021-22, the Oilers should be in good shape goalie-wise. Koskinen will also likely bounce back as he posted .917 and .906 in the two previous seasons.
Overall, I think the Oilers have a pretty good roster that should be very competitive in the Pacific Division. While they don't have much cap space heading into the season, the front office will have players put on Long-Term Injury Reserve and have to move some pieces around in order to make any other moves. McDavid and Draisaitl will likely have massive seasons and put up huge numbers during the regular schedule. I think it's a safe bet they'll be a playoff team if everyone stays relatively healthy, and they build on last year's regular season. But, like other teams in Canada, the regular season doesn't mean much at this point.
The success of the 2021-22 Edmonton Oiler season is squarely on how the team performs come playoff time.