VHS Vikings golf team clinches 1A-2A Zone banner
Posted on September 23, 2021 by Vauxhall Advance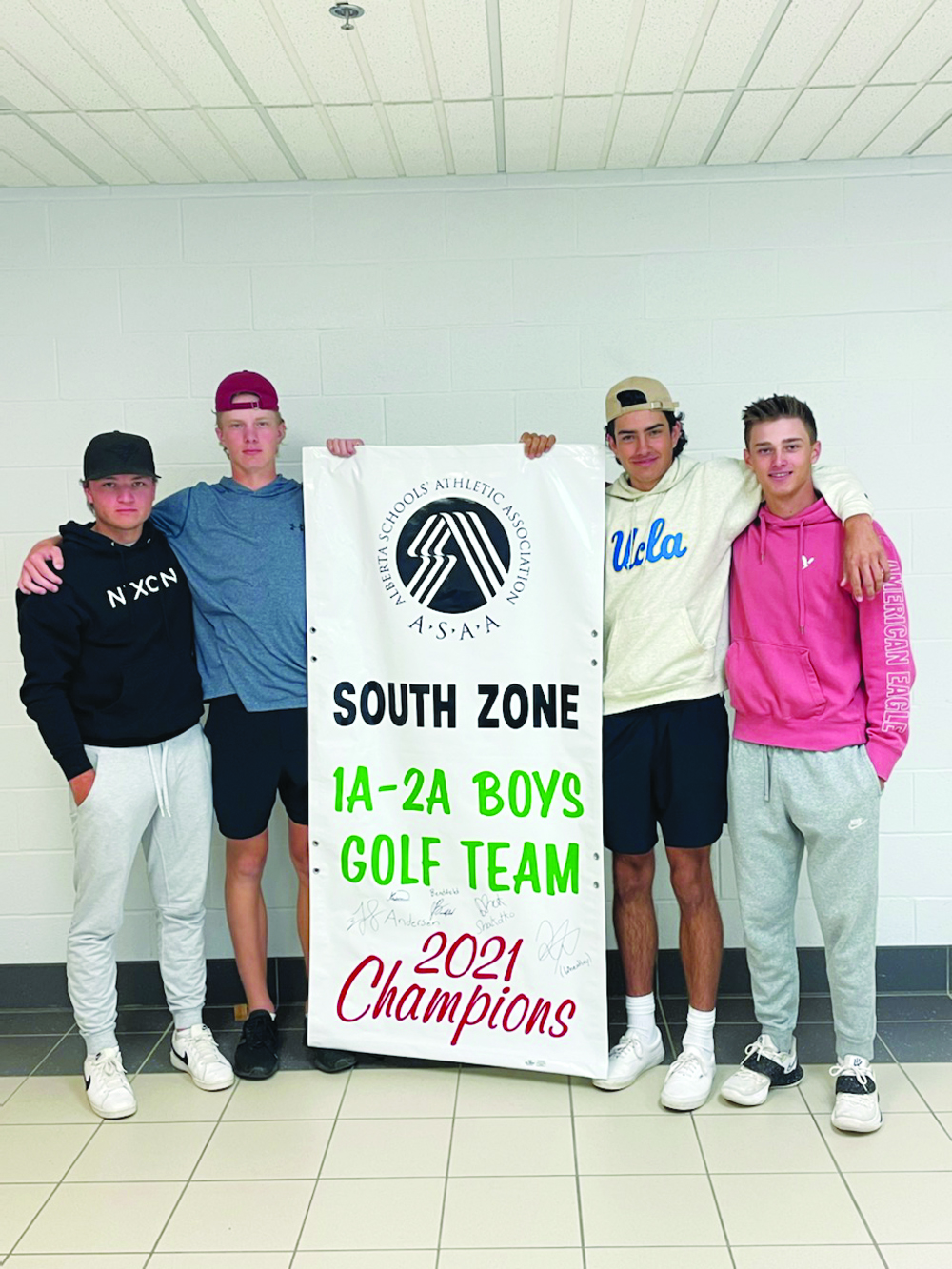 ADVANCE FILE PHOTO
By Cole Parkinson
Vauxhall Advance
cparkinson@tabertimes.com
The Vauxhall Vikings boys golf team have had a great fall so far when out on the links.
The team was able to win the South Zone 1A-2A banner earlier this month at the Taber Golf Club. The team consists of Grade 12 students Jack Wheatley, Demitri Shakotko, Jared Bendfeld, and Karter Andersen. On Sept. 14, the team travelled to Taber to compete for the banner in the first competition of the season.
"I had a tryout for them the first week of school, went over the course layout and sent them for a practice round prior to the event," explained coach Ben Finlayson. "They shot a team total of 246 and defeated Silver medal Magrath by seven shots. This is the second golf banner in the history of VHS. The first one was won in 2019 when the VHS mixed team won 1A-2A mixed."
With each player contributing to the success banner win, Bendfeld and Andersen say it was a total team effort.
"It was a good win for the boys. Definitely wasn't easy, but we were able to grind it out to get the win. Lots of good teams in contention put a little pressure on us to play our best which I think helped. We had some trouble on the greens early, but were able to dial it in on the later holes. Overall it was a great experience and a great day of golf," explained Bendfeld.
Andersen added bringing home a banner to VHS was a special feeling for the entire team and they couldn't be more proud.
"It was a great experience and I am very happy I was able to be a part of it and compete with my team representing Vauxhall High School," he said. "It was really exciting being able to win the banner this year. As a team, we weren't sure where we would place, but once we found out we won it was definitely very exciting."
While courses can play differently during each month they're open, the Taber Golf Course was in great shape for the September tournament. The team was happy with how well they played in Taber and while the course offered plenty of challenge, the team was able to overcome everything the course threw at them.
"The golf course was in great condition, it looked great and played challenging which definitely tested our team's golfing ability. We're all really looking forward to returning back to the Taber course soon," added Andersen.