U11 Vauxhall Sabres return to the ice for two games over the weekend
Posted on November 4, 2021 by Vauxhall Advance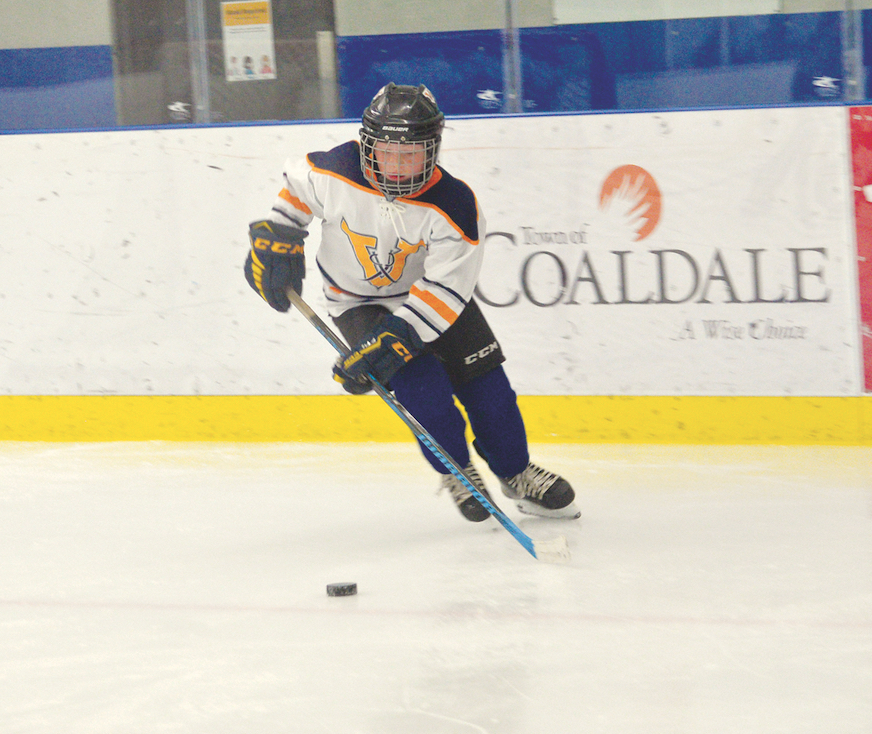 ADVANCE FILE PHOTO
By Cole Parkinson
Vauxhall Advance
cparkinson@tabertimes.com
With the Central Alberta Hockey League tiering round still ongoing, the Vauxhall U11 Sabres were in tough this past weekend.
Two games were on the schedule for the Sabres with an away game in Coaldale on Saturday and a home game on Sunday morning.
On the road Saturday morning, the Sabres battled hard, but eventually fell to the Cobras 9-6. Lincoln Deleeuw, Cole Bouchard, and Jhett Stober each had a pair of goals to account for all Sabre scoring. Austin Odland also chipped in with an assist. Nash Stober faced 28 shots in net.
After their first game, the team returned home to the friendly confines of the Vauxhall Arena where Raymond was waiting.
In a high scoring affair, Raymond skated to a 15-1 win over the Sabres. Bouchard scored the lone Sabre goal unassisted. Nash Stober had 46 shots fired his way between the pipes.
Next up for the Sabres is an away game this Saturday in Irvine and then they return home for a Sunday morning matchup against Picture Butte at 11:30 a.m.