U11 Sabres continue CAHL action into December
Posted on December 9, 2021 by Vauxhall Advance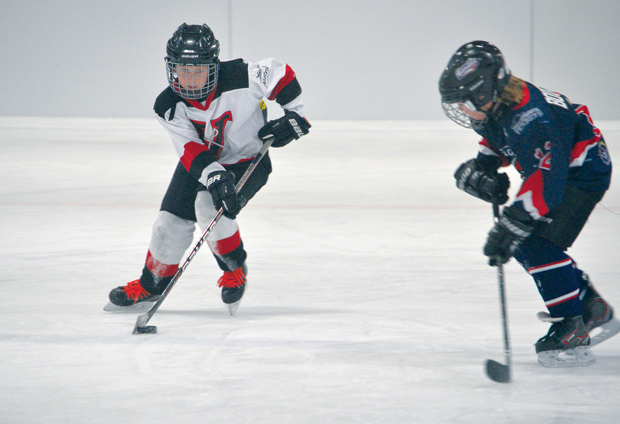 ADVANCE FILE PHOTO
By Cole Parkinson
Vauxhall Advance
cparkinson@tabertimes.com
The Vauxhall Sabres geared up for a pair of games this past weekend as they hosted two home games.
On Saturday, the team saw Redcliff travel to Vauxhall for a noon game.
Redcliff would skate to an 11-3 win on Vauxhall ice. Lincoln Deleeuw had a goal and two assists, while Austin Odland had a goal and an assist, and Cole Bouchard had a single goal. Nash Stober faced 47 shots in net.
The following day, Irvine hit the road to Vauxhall for another noon puck drop. In a back and forth game, the teams would skate to a 9-9 tie.
Jhett Stober and Bouchard had two goals and an assist each, while Deleeuw had a goal and an assist, and Grayson Honess and Odland had a pair of goals each. Gavin Bilsky got the start in net and turned away 19 of 28 shots.
The Sabres see a break in their schedule this weekend before returning to the ice on Dec. 19 for a 10:45 a.m. game in Picture Butte.