Blue Jays blow an 8-1 lead against Seattle, find themselves eliminated
Posted on October 19, 2022 by Vauxhall Advance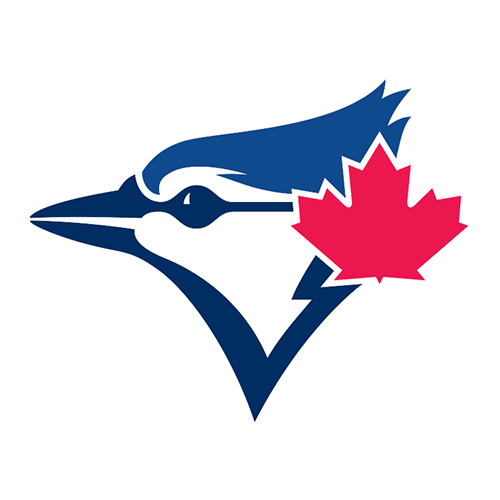 By Cole Parkinson
Vauxhall Advance
cparkinson@tabertimes.com
Did anyone else feel confident there would be a Game 3 when the Toronto Blue Jays took an 8-1 lead midway through Game 2 in the Wild Card Series against the Seattle Mariners? I know I sure did. But, I guess I should be used to Toronto teams blowing leads in the biggest games of the season.
All credit to Seattle for continually chipping away at the lead and considering the Jays obviously also felt the game was over, it lead to tons of unbelievable plays. By the time Bo Bichette and George Springer collided in centrefield and the Mariners were able to tie the game, it certainly felt like the series was over for Toronto.
Brutal pitching from the vast majority of pitchers coming out of the bullpen was tough to watch and while fans are pointing to manager John Schneider as the reason the team lost, I don't remember him coming out of the bullpen during the game. Yes, I 100 per cent disagreed with his decision to pull starter Kevin Gausman out of the game with an 8-1 lead. Sure, the bases were loaded, but he had already gotten the previous two hitters out and he looked sharp. Instead, Tim Mayza was brought into the game.
Mayza immediately throws a wild pitch and then gives up a massive three-run bomb to cut the lead to three. From there, only Yimi Garcia provided quality relief for the Jays. In an 8-1 game and only a few innings left, I think any manager in the league would feel comfortable that their bullpen could guide the team to a victory. Not this time, though.
So, while it was a largely successful season as the Jays clinched the top Wild Card spot, I'm sure most will look back at the final game of the season and really only remember that. That's completely fair considering it was such a wild way to end a season and let's hope the Jays can learn from it. It will be a long offseason, but the team showed signs of being really good, especially late in the season.
With a few moves here and there, I think they could easily bolster this roster and make it even better heading into the 2023 season. While this may be tough to think about considering how the 2022 season ended, you also have to remember most teams don't run the table right away.
It happens sure, but for the most part, teams lose in the playoffs and learn those hard lessons before making it all the way. John Schneider should be brought back as the manager — I thought he did a really good job for the vast majority of the season and he should be given a chance to do that over a full season.
The biggest thing the 2023 Jays will need is a rebound from Jose Berrios.
It was an up-and-down year, with more downs than ups. And with a large contract already signed, the Jays will need him to be a top-of-the-rotation starter like he was when they first acquired him. It was his worst season since his rookie campaign, so I like the chances that he gets back to more normal results. Alek Manoah and Gausman will be back, but Ross Stripling, who was arguably the team's third-best starter last season, is a free agent. I think he likes the fit in Toronto and if the team and Stripling can find a contract that works for both, I'd like to see him return.
Like most offseason, I expect to see tons of bullpen arms added and the team definitely needs it. Bringing in a few solid, late-inning guys would not be the worst thing. I understand not wanting to splash big money on receivers considering how often those guys have good years and then really bad years, so it will be interesting to see what the front office does to address that. Maybe they finally move Nate Pearson to a full-time bullpen arm? Injuries have derailed his career up to this point, but maybe a move to the bullpen is the answer.
And finally, the lineup may look different next year. They have three MLB-ready catchers so maybe they make a move there. Or maybe they want to make a change in the outfield and bring in a lefty bat? I wouldn't be shocked if Cavan Biggio was traded this offseason as it seems like getting him playing time is getting harder and harder. Overall, there should be some movement this coming offseason and while it's a long wait until pitchers and catchers report in the spring, I think most Jays fans need a few months off before thinking about Toronto baseball again.
To read the full story, pick up a Vauxhall Advance issue or subscribe to an ePaper digital subscription! You can sign up for digital or traditional subscriptions on vauxhalladvance.com by clicking subscribe under ePaper on the home page.