HALO experiencing shortfall in funding
Posted on August 22, 2019 by Vauxhall Advance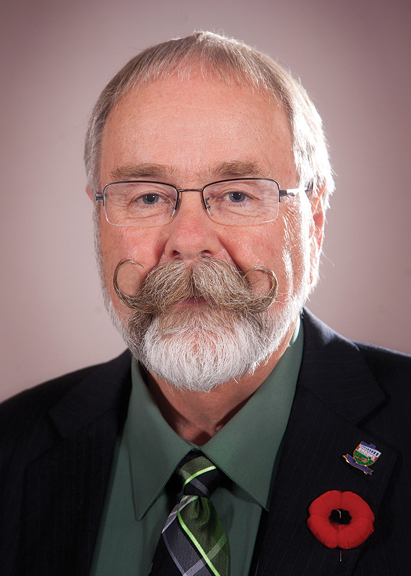 MP MARTIN SHIELDS
By Trevor Busch
Vauxhall Advance
tbusch@tabertimes.com
HALO Air Ambulance is in serious need of a six-figure infusion of bridge funding to allow them to continue operations over the next two months, reports Bow River MP Martin Shields.
"They have until October 1 before they renew their contract for a different funding mechanism, so between now and that date, they are $750,000 short in funding," Shields told the Advance in an interview last week. "So they've got a critical problem, in the sense of being able to stay in business. Everything they now fly would be gratis, and they can't do that obviously. So they're in critical need of bridge funding until they negotiate that new agreement as of October 1."
Shields attended a Southern Alberta Mayors and Reeves meeting in Taber on July 31 as an observer for the federal government, where he learned of the funding shortfall for the medevac helicopter service that operates in southern Alberta and southwestern Saskatchewan.
"It was an emergency meeting called to deal with this topic," said Shields. "HALO made the presentation and stated their case. It is a huge problem, and as you well know HALO in the sense of providing services (for) Highway 3 south has been a critical piece out there."
Although Shields is concerned about the continued operation of HALO — which serves as an enhanced contribution to Alberta Health Services' established air and ground ambulance services in the region — he stressed that the federal government is technically at arm's length from any involvement in funding contributions to these kinds of operations in Alberta.
"I don't often get to this meeting, because it's usually when I'm in session. We're always invited to come — MLAs and MPs — we come specifically as other levels of government to their meetings. It wasn't anything specific for me for this, but it was listening as a representative of the federal government. We are not participating in the sense of funding — that concerns Alberta Health, so it's a different piece than us. But many constituents of mine get service from this."
Shields has served previously on the board of the Palliser Health Region, one of the key geographic areas served by HALO encompassing more than 50,000 square kilometres, and he highlighted some of the limitations involving range for STARS Air Ambulance which operates from Calgary.
"I think it's a critical service. The difference in the sense of STARS being able to service is return flight has always been an issue because they have to stop for fuel when they get south of the Highway 3 area. Also, this is a starting point — HALO is closer when there's an accident call south of Highway 3. STARS is great, but for them to come out of Calgary to get to something south of Highway 3 is longer than something dispatched from Medicine Hat. And so time, in the sense of proximity, has always been a positive factor. They're closer, and so in critical accidents and issues they are a service that's very important south of Highway 3 in southeastern Alberta."
According to the organization's website, HALO has been dispatched on over 550 missions since its inception in July 2007. HALO is funded exclusively through the donations of private individuals and responsible corporate partners.