100 candles on Nobleford birthday cake celebration
Posted on February 22, 2018 by Vauxhall Advance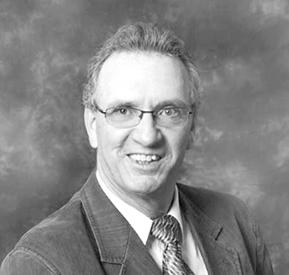 DAVE SCHNEIDER
On Feb. 28, the Village of Nobleford will be celebrating its 100th anniversary. The theme is "100 Years of Growing Together." This is meant to reflect what our pioneers set out to do when establishing new communities. Growing communities is always a process that involves commitment, hard work and perseverance from everyone. Nobleford has applied to be recognized as a town and we look forward to the results!
I want to acknowledge and congratulate the M.D. of Taber Regional Fire Services in their recent Service Recognition dinner held in Taber. Awards were presented for five and 10 years' service as well as provincial 10 and 22 year service bars. They also recognized 20 and 30 year federal medal applicants.
Vauxhall fire chief Lee Green can enjoy a well-deserved retirement after 30 years of service. I want to also say a huge thanks of the sacrifice and commitment of support that families play. The Picture Butte Chamber of Business held their annual awards. Congratulations to all of the nominees and winners. The citizen of the year went to past Mayor Wendy Jones. Thank you Wendy for providing your efforts towards growing Picture Butte.
The government recently passed legislation bringing new enhancements to the workers' compensation system that will come into effect throughout 2018. This year will see a number of changes. My staff has received some preliminary training from WCB government relations staff and timelines affecting new policies.
Effective January 1 there are four enhancements to WCB that will affect both workers and employers: A new lump-sum fatality benefit, enhanced retirement benefits and cost-of-living adjustment (COLA) calculations. The policy will be updated to make it clearer that workers have the right to choose their own health care provider (providers will continue to be required to meet an established criteria).
Several policy changes allow the opportunity for consultation with stakeholders, which will be taking place January 2? March 6. The drafts are available on their website (www.wcb.ab.ca) to review and you can provide feedback online.
As most of you may know, the Carbon tax increased by 50% at the beginning of January. This tax raises the cost of pretty much everything and at a time when Albertans are looking to stretch their dollars even more.
The UCP announced a task force on Rural Crime. The opposition was very vocal on this issue in the house before we departed the Legislature in December. The task force is being developed for consultations across the province and I will inform you when they will be in the south. If you would like to attend when they hold their consultation, please send an e-mail.
I continue to be out in the riding meeting with constituents and organizations to get their input on the matters that are important to them. I am gathering information that I will be taking back to Edmonton when the legislature resumes so that I can best represent my constituents and advocate on their behalf to the appropriate ministries.
If you have any concerns or issues, please contact my office in Coaldale at 403-405-5200 or by calling 1-800-563-0917 toll free and one of my staff will be happy to assist you. As well, you may email me at little.bow@assembly.ab.ca