Schneider setting goals
Posted on January 31, 2019 by Vauxhall Advance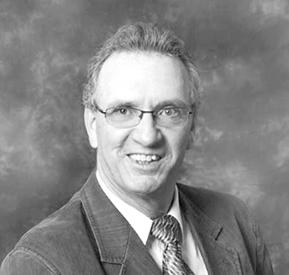 DAVE SCHNEIDER
By Cole Parkinson
Vauxhall Advance
cparkinson@tabertimes.com
With a provincial election on the horizon, Alberta parties are gearing up for the push for office.
While the new Cardston-Siksika riding will see a race of its own, the current Little Bow MLA Dave Schneider announced last spring he would not be seeking re-election.
Even though he won't be looking to keep the position, Schneider still has some goals he wants to accomplish before leaving office this spring.
"Nothing changes on how any of us represent our constituents just because of the upcoming election. My office still takes all calls and acts on them. We also still help with grant application which is a big part of what my assistants do and I meet with constituents when required," he explained.
"Now on a personal note, my colleagues and I are working to move my Private Members' Bill 211: The Alberta Underground Infrastructure Notification System Consultation Act through the Resource Stewardship Committee. That would be a nice cap on my provincial political career."
On top of that, Schneider hopes to keep bringing similar services to Albertans.
"Well the goal, of course, is to earn a mandate from Albertans and reignite the Alberta advantage."
While the focus may seem to be on the upcoming election, Schneider points out there is no date set so the UCP aren't worrying too much about it just yet.
Even though the election will come sometime this spring, with no official date Schneider believes the party has done some good work leading up to voters heading to the polls.
"I think most Albertans are well aware that a provincial election is upcoming but as it is up to the Premier (Rachel Notley) to decide when it will take place, there is not much sense worrying about what we can't control. I believe the United Conservative Party is well positioned regardless of when the writ drops, and candidates are already working hard to earn the trust of Albertans with the ultimate goal being the election of a UCP government this spring."
Looking back over the past year, Schneider was happy with the progress made by the UCP which were the official opposition in the Legislative Assembly.
After the merger in July 2017 that saw the Progressive Conservative Association of Alberta and the Wildrose Party join sides, Schneider says there have been some ups and downs to get to where they are but overall the party is happy.
"There is always going to be growing pains and bumps along the way but it has proved to be a huge success. Over 150,000 members in the party and record levels of fundraising, and it is important to point out that 40 per cent of that big fourth quarter fundraising was from donations under $250. That is a telling sign of our grassroots support," he said. "I'm proud that we in the United Conservative Party proved the naysayers wrong that told us that a successful merger of the two conservative provincial parties would be impossible before the next election."