Collision results in $35,000 in damage
Posted on August 27, 2020 by Vauxhall Advance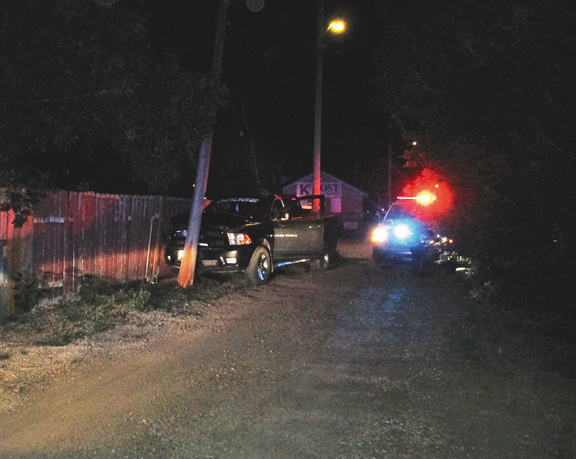 ADVANCE PHOTO FROM THE TPS FACEBOOK PAGE
On Aug. 15 at about 12:45 a.m., Taber police attempted to stop a truck for multiple driving offences. The accused attempted to flee from police down an alley, hitting a parked trailer and all-terrain vehicle. The truck then drove into another alley and struck a power pole, which caused the truck to stop.
Police arrested the lone male occupant of the truck. The total damage is estimated to be around $35,000.
The driver, a 19-year-old male from Vauxhall, has been charged with impaired operation of a conveyance, flight from a police officer, and failure to remain at the scene of an accident.
The male was released on an appearance notice for Taber provincial court on November 10, 2020. The name of the driver cannot be released at this time as the information has not been sworn by a justice.
The Taber Police Service would like to thank the Taber Fire Department and FORTIS Alberta for ensuring the safety of the scene and providing traffic control so police could investigate the collision.