Horizon accessing off school campus activities
Posted on January 21, 2021 by Vauxhall Advance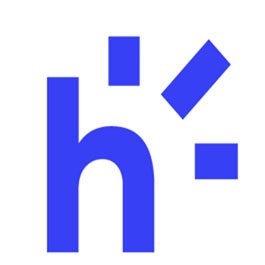 By Cole Parkinson
Vauxhall Advance
cparkinson@tabertimes.com
With insurance becoming harder to get for school divisions in Alberta, Horizon School Division has been updating their policy in relation to off-campus activities and student travel.
Policy HICA Off-site Activities along with Attachment A: Risk Levels for Field Trips, Off-Campus Activities and Student Travel, was in front of board members during their regular meeting on Dec. 14.
Within the attachment, activities are listed as either green (low risk), amber (moderate risk) and red (high risk).
"We got an updated letter from the insurance provider that clarifies which activities are considered green, amber and red. Red, of course, being banned and not covered by their insurance policy. That was updated and the communication from the insurance company was that it will be reviewed annually and updated annually. My assumption is they are using past cases in terms of which are high-risk and which ones had high costs associated with insurance companies across the world, and they are not comfortable covering," explained Wilco Tymensen, superintendent of schools.
Some examples of green activities are bowling, court sports, curling, golf and extra-curricular sports under the direct supervision of a coach.
Amber activities include amusement parks, hockey, football, baseball/softball and swimming.
Red activities include boxing, go-karting, paintball, motocross or rodeo.
Green activities are approved by the principal of the school while amber activities would need to be approved by Tymensen.
"A lot of the amber policies that used to be green are now amber because there is a guide. It's about a 300-page document that talks about safety protocols for common school-based physical education activities. We've always said we expect those to be in place. Under the new policy, they are saying it's mandatory you meet those guidelines," added Tymensen.
With the attachment in front of administrators previously, some principals had asked if they would need to make requests for activities each time or a bulk request if they knew they would be doing the activity several times throughout the year.
"There was some conversations when we had it at the admin meeting where principals talked about submitting individual submissions if they are going swimming three or four times," stated Tymesen.
In another attempt to streamline as best as possible, a committee is working on a document that will cover physical education classes across the division.
"What we have done is struck a committee so not every physical ed teacher has to reinvent the wheel. It will be a document that we put together that basically says 'I'm doing these actives in my phys ed class. Here are the safety protocols we are putting in place that align with the guidelines.' It reduces that repetitive filling in the same form the exact same way for 50 teachers, year after year," continued Tymensen.
While activities listed in the red category would not be covered by their insurance, administration explained there are ways to proceed with them if schools wanted.
"There is a way to get something approved through the insurance company. You basically have to submit a proposal to them for that activity and they have a committee that meets and discusses whether or not it is a legitimate reason and a good enough reason to approve. The other way to get it approved is to purchase independent insurance for that activity," explained Tymensen.
Administration further explained Horizon's situation in regard to their insurance.
"The real message here around insurance is it's getting harder and harder to get. Insurance companies are pulling right out of Alberta.," said Phil Johansen, associate superintendent of finance and operations.
"This list of school actives was actually developed by a committee of the consortium. So it's actually employees of the school boards who have looked at this and gone through and developed this list. The whole emphasis of this consortium that we are a part of now is to demonstrate to insurance companies that we are actively managing our risks because they are no longer willing to insure school boards."