RCMP investigating serious motor vehicle collision
Posted on February 18, 2021 by Vauxhall Advance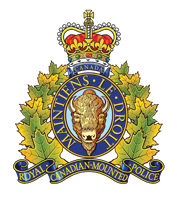 Regular traffic flow had resumed on Highway 526 between Range Roads 164 and 165 after a recent accident.
At 11:52 a.m. Feb. 16, Taber/Vauxhall RCMP, EMS and Vauxhall Fire were dispatched to a motor vehicle collision involving two semi-tractors.
The lone driver of the eastbound vehicle, a 29-year-old male from Calgary was pronounced deceased at the scene by EMS. The adult male driver and child passenger of the other vehicle were transported by EMS to a local area hospital with minor injuries.
The RCMP Collision Analyst was called in to assist with the investigation and the incident remains under investigation. The name of the deceased will not be released and charges are not anticipated. No further updates are anticipated.