Horizon recognizes the achievements of local Indigenous students
Posted on March 30, 2023 by Vauxhall Advance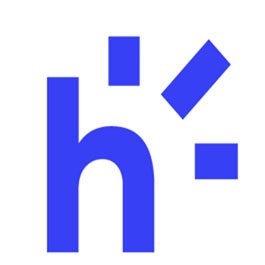 By Ian Croft
Local Journalism Initiative Reporter
As part of recognizing Canada's Indigenous heritage the Alberta School Boards Association (ASBA) has the Honouring Spirit: Indigenous Student Awards to recognize First Nations, Métis and Inuit students and their accomplishments and achievements within education. 
This year two students within Horizon School Division were nominated for this award: Shalee Buchta, a Grade 12 student at W.R. Myers High School, and Kiera Van Der Ploeg-La Belle, a Grade 11 student from Vauxhall High School.
"I felt honoured and I was appreciative for the nomination," said Buchta when she was asked how it felt to be nominated for the award. "I just think I'm thankful that some teachers are recognizing that I put in the effort."
Buchta then briefly spoke on why she thought she was nominated, as well as how she is able to tie her own culture into her school work.
"I think that I am a dedicated student and I prioritize my schoolwork. I like art. I'm really passionate about that, and I think it ties into my culture. I can definitely tie it into my art. I think it just kind of inspires me to know what I value and how I express that. I am very appreciative for the nomination, and I am thankful."
Horizon's Associate Superintendent of Human Services, Robbie Charlebois, also provided comments on both of the nominees.
"Shalee's ancestors and family come from the Thunderchild First Nation," said Charlebois. "Shalee is a Grade 12 student currently attending W.R. Myers High School in Taber. Shalee is a hard-working student committed to achieving high standards in her classes at school, receiving an honours with distinction award in Grade 11. Shalee is intelligent and determined, always striving to do her best. Shalee leads by example and is a strong role model both at school and in the community. Shalee is admired for her kindness and integrity. Shalee is committed to learning about her culture and sharing that knowledge with others. Horizon is very proud of Shalee and thanks her for her outstanding effort and excellence. Congratulations Shalee!"
"Kiera's ancestors and family come from the Kainai Nation," said Charlebois. "Kiera is a Grade 11 student currently attending Vauxhall High School. Kiera is an outstanding ambassador for her Indigenous culture, her family, her school, and her community. Kiera is a strong and devoted student who demonstrates excellent leadership qualities. She is a caring individual who can be found volunteering on the student council, helping to prep and serve meals, working with younger students, or providing community service. In addition, she is learning her Blackfoot language. Most recently Kiera won an opportunity as a 'Director Intern' with Tito Gomex on the production of the film 'Blackfoot Skies: Makoiyohosokoyi'. Kiera travelled to Innisfail on weekends to work on this production. She was so successful she has been invited back to work on a summer production. Horizon is very proud of Kiera and thanks her for her outstanding hard work and excellence. Congratulations Kiera!"