MP Shields meeting with constituents in summer tour
Posted on August 15, 2019 by Vauxhall Advance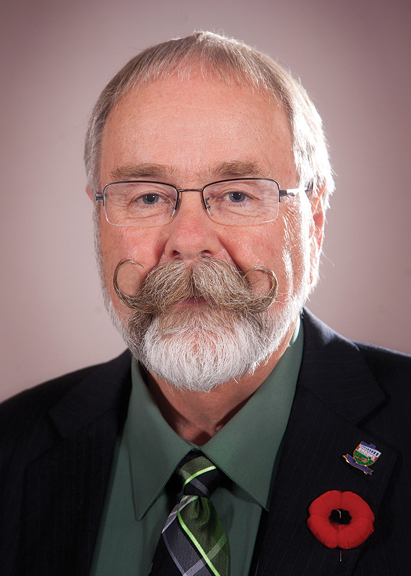 MP MARTIN SHIELDS
By Trevor Busch
Vauxhall Advance
tbusch@tabertimes.com
As the lazy weeks of summer progress into the harvest season, Bow River MP Martin Shields has been criss-crossing the riding talking to constituents with a frequency that is otherwise difficult when Parliament is in session.
"One of the challenges in the sense of this riding is when you're in Ottawa, it's hard to be able to get out to a lot of places. Since we've adjourned, it's been a great opportunity to get out to many communities, from parades, to meeting with groups, and just going out and meeting with a farmer the other day in Carmangay, and looking at what he's doing in his field. So from individuals, to coffee shops, to events in communities, that's what I've been doing for the last five weeks since we've been adjourned. We've got some industries that are really struggling, the oil and gas — but it's given me the opportunity to get out there and talk to a lot more people."
On the harvest front, Shields reports crop conditions vary widely throughout the riding from what he has witnessed.
"We've got some good things going on. The weather has significantly varied in the riding," said Shields."We've got parts of the riding that have had more rain than they need, and other parts that are just parched, burned dry. In between we've got some really great crops. Sugar beets are looking good. For example, close to you in Taber the potatoes look great. So the niche crops, with irrigation, they're looking at really great crops."
Hail has proven to be a factor in some areas of Bow River, drought remains a problem in others, but otherwise Shields believes the riding has the potential for good yields in August and into the fall season.
"We really have some areas where the crops are just phenomenal. I've been talking to the reeve as I've been through the County of Vulcan. They have areas where the crops are phenomenal, they have areas where they've been hailed out, and areas in the county where they're bone dry and nothing. You'll find in the eastern part in particular, the short-grass prairies, the pastures are lacking. The irrigated crops, on the other hand, wherever there's irrigation, are phenomenal, in the sense that they have the moisture," said Shields. "Up in the northwest, the Strathmore area, the crops are fantastic, that's where there was significant rainfall. So there's a wide variety, from crops that are burned and a few inches tall, to ones that are really fantastic. So there's a really wide range — and of course there's been some hail in parts where they're just totally 100 per cent destroyed — which always happens on a yearly basis."
While stopping short of any crystal ball predictions for the fall federal election, Shields believes Andrew Scheer and the Conservative Party have been building momentum throughout the summer months as discontent with Trudeau's Liberals escalates in the West."In this riding, very strong support for a change in government. Very, very strong support, absolutely. In this riding, it's very strong when something has to change. I've been to some other ridings — one in Penticton, one in Vernon, and one in Saskatoon, I've been to events, and door knocking, and again, I'm finding a lot of support for a change in prime minister, in those other ridings as well. In this riding, very strong in support for change in the prime minister's office. That's what I'm getting."