M.D. resident earns scholarship
Posted on November 7, 2019 by Vauxhall Advance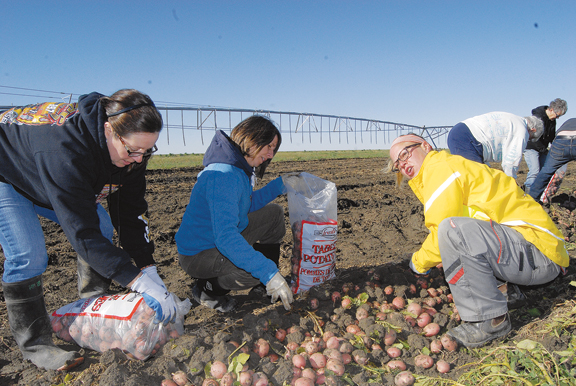 ADVANCE FILE PHOTO
As part of an ongoing effort to invest in the future of the booming agri-food economy of Southern Alberta, SouthGrow Regional Economic Development announced the awarding of a $1,500 scholarship to a deserving student from the region.
These scholarships are meant to support the academic advancement of promising young people who intend to use their education to participate in the regional agri-food economy.
"We wanted to support young people who want to build a career on the strength of our growing food economy, whether that means raising livestock or getting involved in hi-tech industries," said mayor Jim Willett, Chairperson of SouthGrow.
Part of SouthGrow's long-term strategic plan, a call for applicants was put out in the spring and the board was delighted to receive a large number of high-quality applicants.
"It's very encouraging to see that so many bright young people are realizing that there are advanced and profitable career opportunities available in agriculture and food right here in Southern Alberta," said Coun. Gerry Selk of the Town of Cardston. "We initially only planned to give out one scholarship, but when we looked at the candidates we knew it would be worthwhile to dig a little deeper."
One of the winners of this year's competition is Rebecca Bylsma from the Municipal District of Taber.
Bylsma is a student in the agribusiness program at Lethbridge College. Raised in rural Alberta just east of Taber, she has a deep love for working with animals and a great deal of lived experience on local farms. Rebecca hopes to translate her knowledge of the science and business of agriculture into real world on-farm applications, helping production facilities to compete at a world-class level.
"Thanks to everyone for who has helped me in the industry and aided me into getting to where I am today. A very special thanks to the Board of Directors of SouthGrow for choosing me for this great scholarship," noted Bylsma.
SouthGrow Regional Economic Development is an alliance of 26 communities in south-central Alberta that represents the interests of over 170,000 people. It is our mission to provide new opportunities and improve the quality of life for our member communities by engaging in regional economic development work.