Helen McMenamin – Liberal – Little Bow
Posted on April 21, 2015 by Vauxhall Advance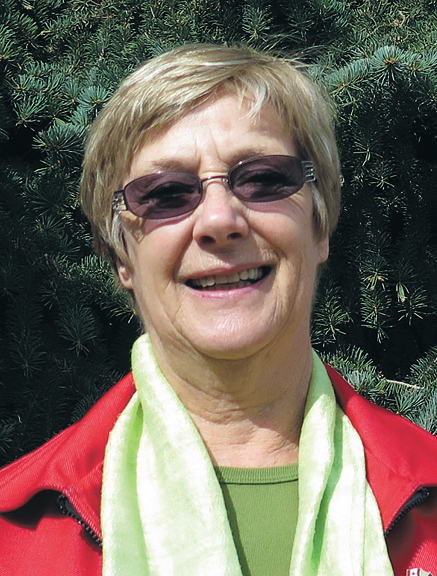 Birthdate: May 8, 1948
Occupation before politics: Farm writer, auditor pesticide testing, science editor Lethbridge Research Centre, manager Southern Applied Research Association (farmer-led research group), farmer.
Other community/non-profit experience: Currently: chair Waterton Natural History Association; member Oldman River Health Advisory Council, Council Lethbridge Neighbourhoods.
What is the most important issue facing the riding?: Provincial services – education, health care access, seniors care. Rapid growth in some towns pressuring services that are already stretched.
What is the most important issue facing the province?: Education – teachers, materials and furnishings as well as buildings for students – from peschoolers to post-secondary. Lifeskills, including literacy and numeracy are always urgent – every person needs these skills for survival and children need them when their brains can absorb them. These are not lessons that can be postponed. Children who miss early childhood education are at risk of lesser lives than they might otherwise have.
If you could change one thing from the budget released on March 28, what would it be?: I'd like to have seen transparency and everyone paying their fair share of taxes – a truly sliding scale for income tax – people with incomes and corporations contributing a little more. Alberta has lots to offer big business, it doesn't need to race to the bottom in tax rates.
Why should the voters choose you?: As Liberals, we offer solutions with multiple befits eg subacute, hospice and home care benefit the recipients and their families but also help acute care hospitals to focus on patients who need that care. And, by opening up beds , we ease the flow f patients all through the hospitals – from ER to scheduled surgeries, etc.
Favourite quote: "The economy is a wholly owned subsidiary of the environment." Assigned to various people depending on where search.
The last book you read: I know this much is true – Wally Lamb and The Emperor's Embrace: Reflections on Animal Families and Fatherhood – Jeffrey Moussaleff Masson