Raptors turning attention to offseason
Posted on May 27, 2021 by Vauxhall Advance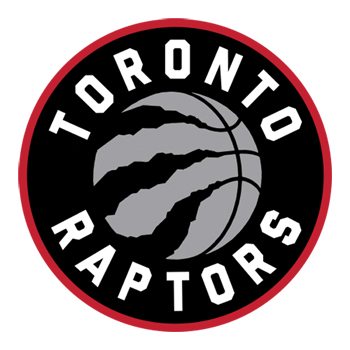 By Cole Parkinson
Vauxhall Advance
cparkinson@tabertimes.com
There's no way to put it other than disappointing in describing this latest Toronto Raptors season.
With a losing record, COVID-19 setbacks and playing all home games in Tampa Bay, this will be a season to forget for pretty much everyone involved, but that doesn't mean it can't help shape how the team looks moving forward.
No one, me least of all, expected the Raptors to drop significantly off the standings in the Eastern Conference, but all those factors mentioned above certainly contributed to doing just that.
None of the Raptors' top dogs — Kyle Lowry, Pascal Siakam, Fred VanVleet, OG Anunoby and later Gary Trent Jr. — were really able to put it all together at the same time, which led to a 12th place finish in the East. But despite this setback, the Raps draft position has to leave fans with a bit of optimism, as their prior track record at the draft has been stellar.
In the previous couple drafts, the Raptors have selected NBA players in Delon Wright, Jakob Poetl, Siakam, Anunoby and Malachi Flynn.
And other than the Poetl selection, they were all picks 20 or later, so you have to think President Masai Ujiri and General Manager Bobby Webster will be able to find a great player at number seven in the 2021 draft. The team has been less successful in free agency, and this year's pick-ups of Aron Baynes and Alex Len were extremely underwhelming on the court. While I thought they'd be able to hold things down defensively, and chip in some of the offence lost, they both provided nearly zero offence, and Len was waived in mid-January.
So, while the upcoming free-agent class will feature some great players, I think Raptor fans have one man on their minds, and it's not even a player. It's Masai Ujiri.
The Raps' president is on an expiring contract, and after his continued success from when he first joined the organization in 2013, fans have been clamouring to know if he's staying or going.
In his latest media conference, Ujiri talked about how he wants Maple Leaf Sports and Entertainment (the Raptors' owners) to commit to long-term success for the franchise — which means opening up the cheque book for top players. And it's no surprise Ujiri is looking to win, and to build a team that can continue to win past just one year.
Sure, they won the Larry O'Brien Trophy in 2019, that feels like a lifetime ago, especially for Masai — who has commented over and over how much he wants to win. That's exactly what you want from an executive, and Masai has already shown he's not afraid to make moves to do just that. But I think where the frustration continues to be from a fan perspective is the lack of details on whether or not he's actually going to stay.
The organization is in an interesting situation — where their best player, Kyle Lowry, is getting older and he's on an expiring contract. Their younger players are all great, but none possess the true superstar abilities needed to win a championship in the NBA, so there's work needed to upgrade the roster into a championship-calibre squad. There's a ton of things that need to be checked off before next season, and with lots of heavy lifting to do, it would be nice to know if Ujiri is going to be overseeing it all sooner rather than later.
While he did say contract talks would be happening sometime in the near future, the draft is on July 27, so you'd have to think some sort of decision would have to happen before that.
Looking at the roster, the biggest question will be whether or not Lowry sticks around with the Raptors or if he'll find a different fit on another team. Resigning Lowry would be great, but you also can't commit too many dollars or too many years to him. I love Kyle, and I think he should be the first Raptor player to have his jersey retired, but there's a limit to any potential contract because you need to do what's best for the team for not only next year, but for the coming years. A two-year deal for Lowry would see it expire when he's 37 —anything more than that, you could be in trouble, especially if the dollar figure is high and we all know it will be. I think both sides realize there's no real long-term deal beyond that, but if another team is willing to give Kyle more years, I say take the deal and run.
No hard feelings would be felt whatsoever.
While it would leave a hole in the line-up, the Raps should be able to manage, especially if Flynn can take a step and fill in as the backup guard for VanVleet. But that still doesn't address the issue of adding a bonafide number one, and while several good players are heading to free agency as unrestricted free agents— DeMar DeRozan, Tim Hardaway Jr., Mike Conley, Richaun Holmes and a bunch of others, there isn't a superstar available.
While Kawhi Leonard will more than likely decline his player option, there's almost zero chance he leaves the Los Angeles Clippers, so really unless the Raptors want to explore a trade, there isn't a lot of major upgrades to be had on the free-agent market.
And I obviously don't have any idea of what their Plan A, B, C or D is this offseason, you have to think they'll be looking at some deals that make sense — but I don't sense any massive trades are coming for Toronto. I'm happy to be wrong though.
I think another massive upgrade for the team has to be coming back home to Toronto. Living in Tampa Bay may have been nice off the court, but they got virtually zero support from fans down there and many players, coaches and executives have stated they are more than ready to return to Toronto next season.
I'd argue when the building is packed, there isn't a more raucous crowd than the Raptors' home faithful and it's been sorely missed over the past several months. Let's hope next season sees a return to normal across the board.